You are most likely reading this post because you want to make money. If that's the case, great! You are about to discover how to earn dollars from Nigeria. I presume that's why you landed on this page in the first place. You're right on track! In Nigeria today, almost everyone is looking for the best way to increase their purchasing power. Earning money in dollars is one of the most reliable ways to achieve this.
Here's a big piece of information for you: Do you know you can make money in dollars without leaving your house? Of course, nobody minds an extra source of income! Especially in a country like Nigeria, where the regular 9-5 jobs aren't as glamorous as they used to be. If you want to earn dollars in Nigeria, the number of options available to you is endless. Depending on what your interests are, there is a pool of options to choose from.
This post will enlighten you on everything you need to know about how to earn in dollars from Nigeria. It gets more interesting from here.
Keep following.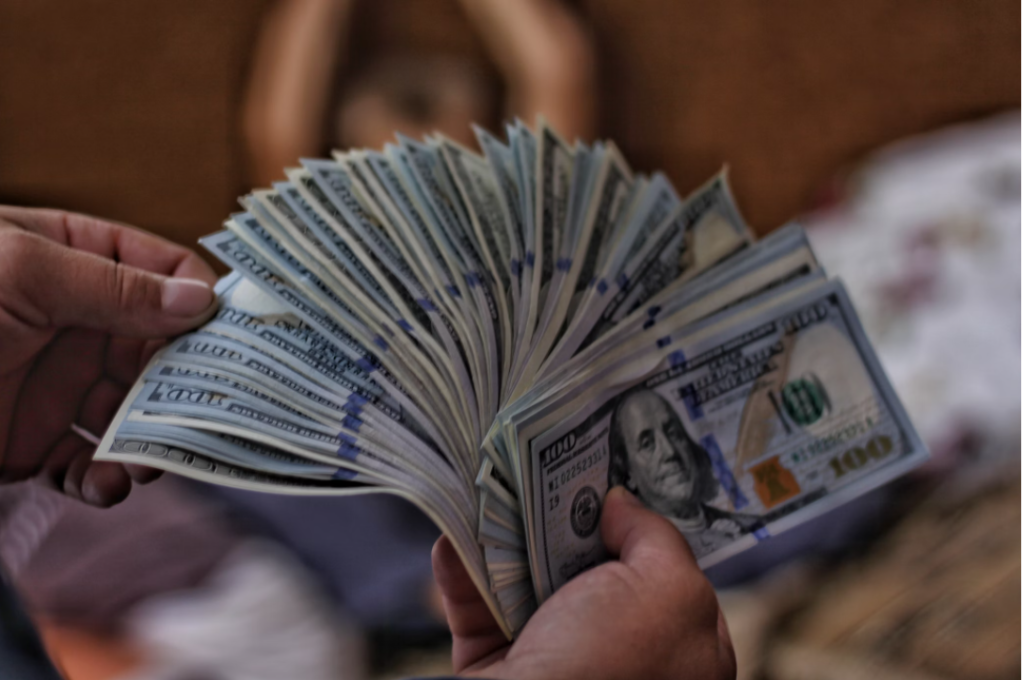 What Do I Need to Earn Money in Dollars from Nigeria?
Typically, the only way to get a job that pays in dollars from Nigeria is to get a remote job in an international company. That being said, it is important to have basic tools to ensure that your remote work goes smoothly. Let's have a look at some of the basic tools you need:
Phone or Laptop
Before you make any move to start working and getting paid in dollars, you need a functional mobile gadget. There's not much you can do if you don't have a gadget that can serve you efficiently. So, if you want to start earning in dollars, this is a box you need to check.
Internet or data subscription
You must have heard the phrase, "Data is life" at some point. Indeed, data comes close to water and food in terms of basic life necessities. I can attest to the fact that data subscriptions amount to a reasonable chunk of an average Nigerian's expenses. The good news is that you can earn this money back if you maximize your data usage by venturing into some profitable online business ventures. A smart move if you ask me.
Thankfully, you can use the Changera app to get airtime and buy data easily.
Mobile apps
With the advancement of technology, it is now very easy to work from home and make money by just clicking and scrolling, through the development of mobile apps. There are tons of both free and paid apps that offer money in exchange for simple tasks. This isn't the cake with mobile apps though. There is a range of services that different mobile apps offer. Content creation, cryptocurrency trading, and freelancing among others require the use of one mobile app or the other. Regardless of what you want to do, there's a mobile app available to aid things.
Time
Of course, time will always be a factor when engaging in any profitable activity. You need to make time for anything that will be of benefit to you. Earning money in dollars won't require you sacrificing your entire day but there's a certain amount of time you must dedicate. We already spend long hours on our phones just surfing and browsing. It is certainly not a bad idea to dedicate that time to something more profitable like an online business.
Top Ways to Work and Earn in Dollars in Nigeria
1. Freelancing
A freelancer is someone who earns money on a per-task basis usually for a short period. Freelancing is one of the most popular ways to make money in Nigeria today. With your mobile phone or laptop, and a good internet connection, you are good to go. You can get online writing jobs, editor services, data entry jobs, and digital services such as logo design, voice-over work, WordPress design, and so on as a freelancer.
There are sites where people pay for these services. All you need to do is download the mobile app, register, render any of these services, and get paid. Some of the most popular freelancing sites are Freelancer, Fiverr, Upwork, PeoplePerHour, Guru, Toptal, and BloggingPro. Most of these sites pay in dollars. Furthermore, as a freelancer registered on Changera, you don't have to worry about receiving international payments.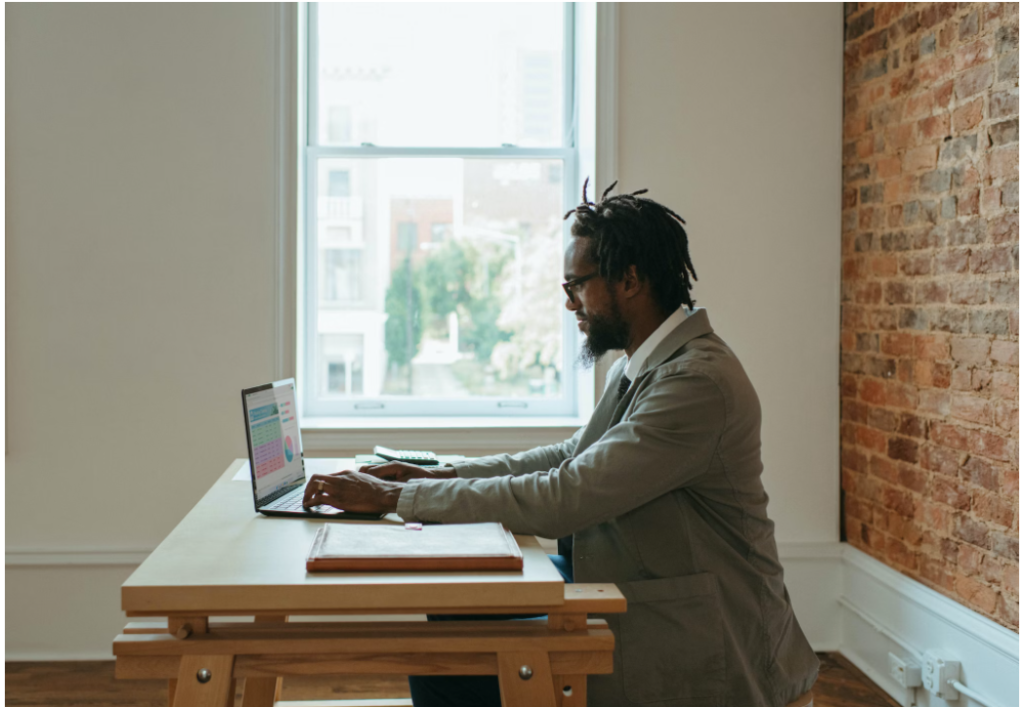 2. Professional Blogging
Blogging remains one of the most viable ways of establishing a business online. Starting a blog is very easy. In fact, you can start a blog within 10 minutes. The most important thing about blogging is to identify a particular niche and consistently write around that niche. With time, you'll be able to build a large readership around the niche. You should remember that the more readers are drawn to your blog, the more money you make. So, the aim is to create blog posts that get more readers to visit your blog. Ads programs like Google AdSense allow website owners to get paid in dollars.
3. Forex and Cryptocurrency Trading
Thanks to the development of the digital age, Forex and crypto trading have become good business structures for a lot of people. Cryptocurrency trading involves the buying of digital currencies when their prices are low and reselling when the currency rises. You need adequate training to understand how to trade crypto because of the possible losses you can incur from trading. Forex trading, on the other hand, involves speculation of currency prices to potentially make a profit. Forex trading and cryptocurrency are similar, and some people believe that they go hand in hand.
4. Mobile App Development
If you know about application development, then you have a good chance of copping a remote job that pays in dollars. Everywhere on the internet, you will come across one app or the other that rakes in money for its developers. You can create apps that solve a common problem and make money as people download the app.
5. Digital Marketing
As the name implies, digital marketing focuses on marketing products or services in the digital sphere. Digital marketing aims at reaching potential customers through social media and other digital channels. Typically, digital marketing combines the following skills: content creation, SEO (Search Engine Optimization), email marketing, and many more digital skills. If you have skills in digital marketing, then you have a high chance of getting remote jobs that pay in dollars. Digital marketing is currently one of the most in-demand skills in Nigeria today.
6. Video Blogging
Video blogging otherwise known as vlogging is another way you can make money in dollars. If you enjoy making videos, then this is a good business idea for you. Videos are currently the most popular content online. You can make videos and upload them to platforms like YouTube. Once you build your audience, you can start making money through Google AdSense or sponsorships. There is no limit to the type of video content you can upload on YouTube.
Talk shows, tutorial videos, DIY videos, product reviews, comedy skits, short movies, dance videos, and so on can be uploaded on YouTube. All you need to do is create a YouTube Channel and build a target audience.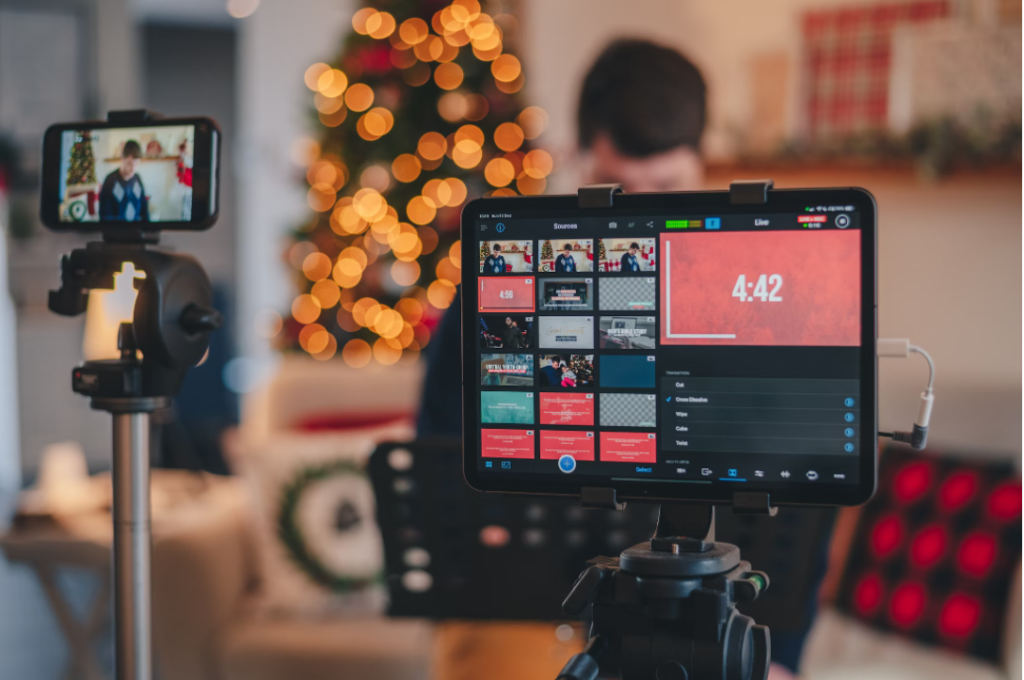 7. Web Design
More businesses and organizations are looking to tap into the digital world today. As a result, there is an increased demand for website creation. The knowledge of web design can provide a source of income online. To be a web designer, you need to understand how to code. Thankfully, you can easily learn programming online by taking courses in it. Once you have mastered the skill, you will find clients who are willing to pay you to create websites for them.
8. Social Media Management
If you are social media savvy, this is a great way to earn an income in dollars. These days, one of the best places to get customers is on social media. You can use your social media skills to help businesses and individuals gain followers and, as a result, have a greater online presence. The upside to social media management is that you can manage several business accounts at a time. So this means more dollars for you!
Take Away
Thanks to the internet making the world a global village, you can now connect with employees all over the world and earn money in dollars. All you need to do is have the right tools and information. Thankfully, this post will give you the head start you need.
Worried about how to process payments after getting your dream dollar-paying job? Worry no more! Changera has got you covered. Changera allows you to easily create multiple currency wallets and convert them across different currencies. All you have to do is download the Changera mobile app on the Google Play Store or App Store and start enjoying the limitless opportunities available to you.