It's not surprising that many people are either moving away or going beyond the conventional system of employment in order to make a living. All over the world, more people are going freelance and working independently through various online platforms. This is because of the various job opportunities that are present online for skilled freelancers. Therefore, there's also a need for freelancers to learn how to receive international payments from their clients.
With Freelancing, many people now enjoy the flexibility and the comfort of working remotely with clients across the globe while earning in either their local currency or in foreign currencies.
However, as flexible and comfortable as freelancing can be, one of the major challenges freelancers face is looking for the best ways to get paid for the service they render to clients, especially international clients.
In this article, you will learn how to receive international payments from clients and the best means to do that without losing out on fees and exchange rates.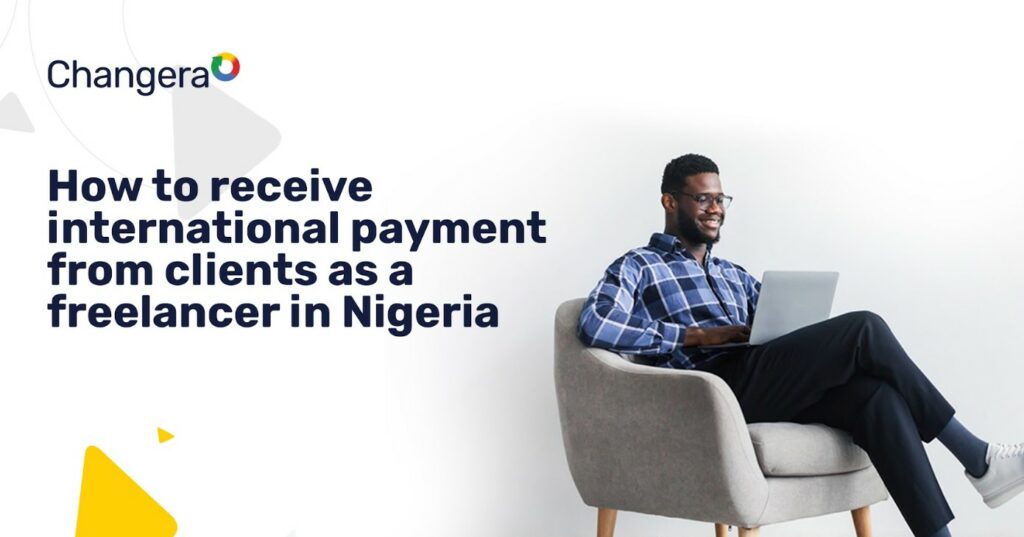 Howbeit, before you learn how to receive international payments, you should know the common issues with receiving international payments if you do not use the best means to receive your payment.
Common Challenges With Receiving International Payments
1. Exchange Rates
Most banks and other currency exchange solutions charge a hefty premium over and above the spot rate.
This is the main reason you should not just know how to receive international payments but also know the best platforms with which you can achieve this. This is because exchange rates differ per bank and per exchange platform.
On the other hand, Changera offers customer-friendly rates that allow you to convert currency in the easiest way possible. Also, your clients can pay directly into your US Dollar or British Pound wallet on the Changera platform.
2. Delays
Most international payments go through within three business days. In fact, some may even take much longer. However, when you use the right payment platform for reception, you'd hardly experience this kind of issue. This is because the right payment platform for international transactions will offer you virtual accounts or wallets that are fast, safe, and reliable.
3. Missing/Unreceived Payments
Sometimes, payments even go completely missing.
When rerouting errors occur, payments to freelancers from international clients can disappear into the ether or end up in the wrong account. Thankfully, most missing payments eventually turn up. However, the waiting period can cause serious anxiety.
You do not have to experience that if you will follow every instruction in this article.
The good news is: All these problems can actually be prevented if you go for the best methods and platforms to receive your international payments.
How To Receive International Payments
As a freelancer in Nigeria, there are several means and platforms with which you can actually receive international payments.
Some of these include your local bank domiciliary account, cryptocurrency, or via secure financial service platforms like Changera.
1. Bank Account
You can receive international payments via your bank account. All you will need is just to give the payer your International Bank Account Number (IBAN), and your Bank Identifier Code (BIC). Most foreign banks often require both the IBAN and the BIC – which identifies your bank branch – to set up a transfer.
However, when using this method to receive your payments as a freelancer, you need to be certain of the current exchange rate and bank transaction fees.
2. Cryptocurrency
Cryptocurrency is a payment method authenticated almost all over the globe.
One of the advantages of receiving your international payment through cryptocurrency is that you would not have to worry about exchange rates and currency conversions.
3. Financial Service Platforms
Financial service platforms like Changera offers alternatives to bank transfers.
One of the advantages of using Changera is that your payment would arrive quickly and your transactions are very much plain and traceable. All you need to do is register with Changera and open a virtual dollar, pound, or euro account.
Interestingly, with Changera, you can access a minimum of 3 multicurrency wallets and also perform currency conversions and make payments with the 3 currencies to over 20 countries worldwide.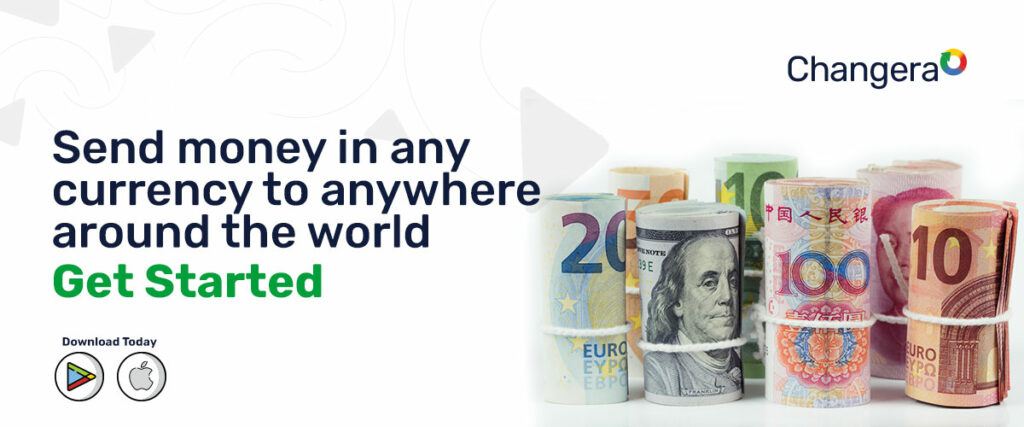 By giving your client your wallet details, you would receive your international payment directly into your Changera wallet. Moreso, you should also be rest assured that Changera offers juicy and customer-friendly rates when it comes to currency conversion.
The Bottomline
As a freelancer, receiving international payments should not be stressful for you. As we discussed in this post, using the right platform is the first step to enjoying financial security through freelancing.
With Changera, you'd enjoy multi-currency wallets that allow you to receive your international payments in the easiest and fastest way possible.