Nowadays, it is easier to make transactions with a virtual card than with physical cards or even holding cash. The ease that comes with using virtual cards cannot be compared. As a result, it's no surprise that more people are seeking virtual card alternatives for all their payment needs. Plus, using a virtual card adds the benefit of adding a layer of protection to your wallet. Therefore, it makes sense that it's becoming increasingly popular as a payment method.
A virtual card works just like a physical card with the only difference being that a virtual card works electronically. Asides this, there's not much difference between how a virtual card works and how a traditional card works.
Regarding virtual cards, numerous options exist. However, it is important to know what to look out for before choosing one. This may take some trial and error because not all cards work on every platform. Thankfully, we are happy to introduce you to a card that doesn't restrict users from any platform- the Changera EasyDollar card!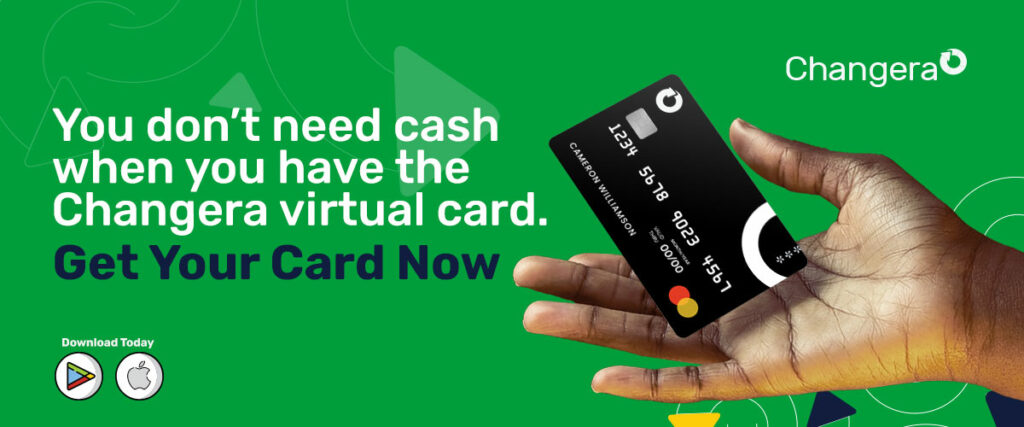 In this post, we'll walk you through all the different ways to use the Changera virtual dollar card without hassle. Without any delay, let's get into it!
Changera EasyDollar Card
Changera virtual dollar card is currently available on Google Play Store and App Store. To access the virtual card services, you'll need to download the mobile app and create an account. Here's a summary of how to go about it (with video included):
Download the app from Google Play Store or Apple Store
Create an account.
Verify your account and fund it.
Enter all your information on the app.
Verify your proof of residency.
Click on the cards button to request a card.
Click on "Get cards" on the card page, then select your wallet to make payment.
Once payment is successful, click "Continue" to see your new virtual card.
How Does the Changera Virtual Card Work?
The first thing to take note of is that Changera virtual cards can only be used online or over the phone. Nevertheless, keep in mind that merchants process virtual cards the same way they process traditional credit or debit cards. You can use the Changera virtual card to make online payments, in-app purchases, and other forms of payment where a VISA or MasterCard is acceptable for payment.
Simply provide your virtual card details and let the payment processor do its job.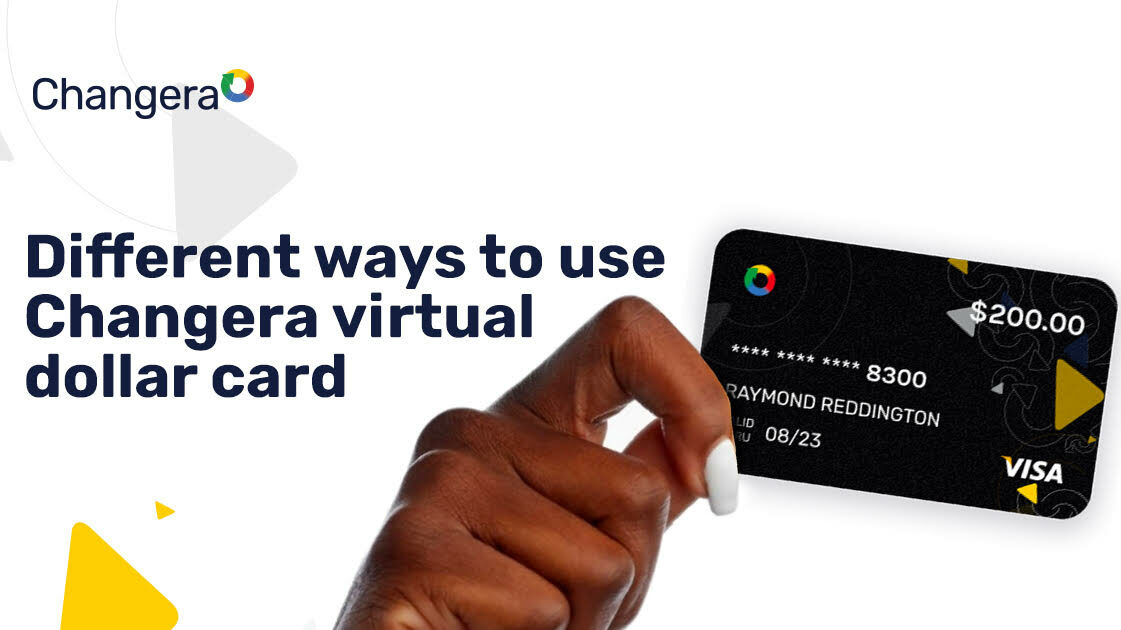 Where Can I Use My Changera Virtual Dollar Card?
Unlike some other cards that are restricted to certain platforms, the Changera EasyDollar card is acceptable for use on most platforms —Netflix, YouTube, Amazon Prime, AliExpress, name it! Interestingly, this is not the best thing about the card. In addition to being accepted on all platforms globally, the Changera virtual dollar card offers up to $10,000 monthly spending limits. This means that you don't have to worry about restrictions when buying all your favorite stuff online.
Different Ways to Use the Changera Virtual Dollar Card
You already know that the best decision you can make today is to request your Changera virtual dollar card. Now, let's take a look at some of the cool things you can do with your virtual card once you get it:
1. Pay for Subscriptions on International Platforms like Netflix, Apple Music, & Spotify
If you've ever been logged out of your favorite platforms due to a lack of payment options, Changera comes right to your rescue once again.
Picture this: you're a philomath who's always on YouTube looking for the next cool thing to watch but the numerous ads keep interrupting your flow. Or you're a music lover who's always on the lookout for the next best tune but you don't have access to your favorite streaming platform.
The Changera virtual card is what you need to enjoy your hobbies to the fullest. It is an acceptable means of payment on most of the popular streaming platforms. Also, if you ever need to make in-app purchases, using a Changera dollar card will work just fine.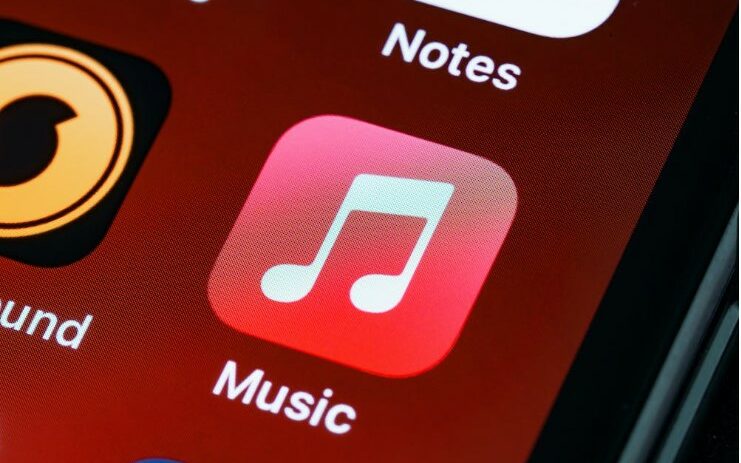 2. Pay for Airline Tickets and Visa Fees
You've been planning that trip all year long and now it's finally happening but there's a slight problem, you can't seem to make payment for your flight ticket. What you need is the Changera virtual card. We know how frustrating it can be to have everything else planned out for your trip but you can't get the most important thing— buying your flight ticket.
With the Changera virtual card, this can't be your story. You can pay for flight tickets and even visa fees with your virtual card without any stress.
3. Shop Online at Stores Like AliExpress and Amazon
Retail therapy has never been better than with Changera! Are you someone who's always looking for the next best online purchase?
Changera has got you covered.
You don't have to be limited by payment restrictions again when shopping online. The Changera virtual dollar card works just fine for all your online shopping sprees. Shop on all your favorite online stores and make payments with your card by entering your card details. Now, shopping online can be as convenient as it was meant to be.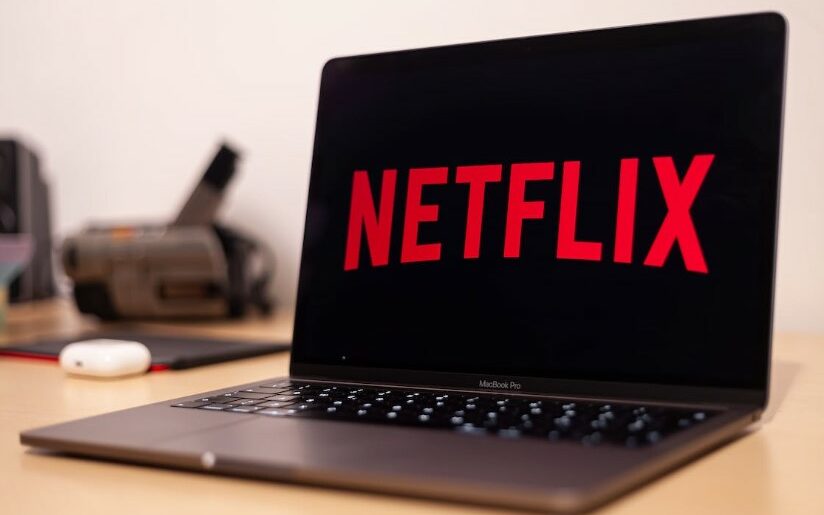 Note: Users can also create multiple virtual cards for different online services.
For example, you can use a different card for your Spotify subscription while you use another card to shop in stores like Amazon.
Why You Should Choose Changera Virtual Card
Here are a few reasons why Changera virtual cards are a popular choice for many users:
They add an extra layer of security to your online purchases and bill payments.
They reduce the risk of fraudulent transactions or cloning your debit card.
You can't lose the card since it's not a physical card.
You can always cancel your card on the Changera app when you don't need it anymore.
With the Changera virtual dollar card, you don't need to worry about your favorite online stores or platforms rejecting your card. The Changera EasyDollar card is acceptable on most platforms. What's more, you don't need to worry about spending limits. Changera offers a whooping $10,000 monthly spending limit on their cards.
What else are you waiting for?
Download the Changera mobile app today to start enjoying all the endless possibilities provided just for you!