Before making travel plans abroad, it is necessary to check the important documents required for your travel destination. You need to do this to ensure that you won't encounter any problems when passing through immigration. All your travel plans can amount to nothing if eventually, you're refused entry into your destination country.
Travel policies vary depending on the territory, so you must make sure you're meeting all the standard requirements for your destination location. Having all your documents in order reduces your chances of being refused entry into the country at border control. You may be wondering what exactly these important documents are.
Don't worry, this article provides all the answers.
In this article, we'll give you a proper insight into the important documents needed to travel abroad. Additionally, there'll be a note on how to book your flight ticket, the best platform to use, and the best time to purchase your tickets.
Important Documents You Need When Travelling Abroad
Generally, most destinations will require visitors to have similar paperwork to gain entry. However, if you're not sure about what the mandatory documents are, it's safer and recommended that you travel with all of them. Keep in mind that you can contact the relevant embassy or consulate to get information about what overseas visitors are required to have. Let's take a look at the important travel documents usually required by most countries.
Valid International Passport
You need a valid international passport for any foreign trip. If you do not already have this document, you'll need to apply for one before your trip. Remember that applying for a passport can be a lengthy procedure so you need to allow adequate processing time. You should also note that typically, your passport needs to be valid for 6 months from the date you travel.
When traveling, we recommend making copies of the photo page of your passport, in case it gets lost or stolen. Always travel with a copy and ensure that it's kept separate from your original passport.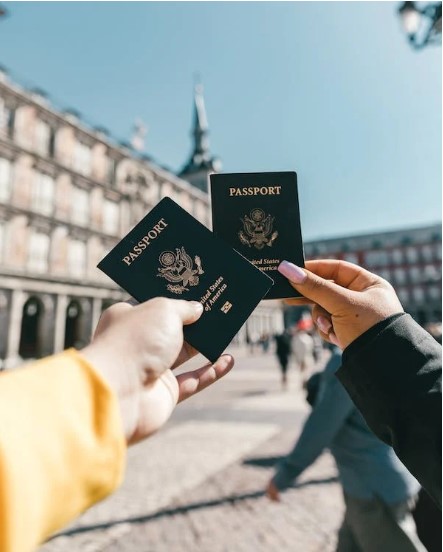 Visa
Depending on the country you're traveling to, you may need a visa to gain entry. Nevertheless, some countries are visa-free- meaning you don't need a visa to travel to those countries. Visa requirements are usually based on the nationality of the visitor and it is important to check your destination country's visa policy before planning your trip. You can apply for your visa through an online visa provider, or visit the embassy or consulate of your destination country.
Health Travel Documents
Health travel documents are not new to international travel. Some countries have long-lasting entry requirements like yellow fever vaccination certificates. Even more recently, COVID-19 travel document entry requirements have become essential for most countries globally. Check your destination's health requirements and if necessary, complete any travel health certificate before arrival.
Sometimes, failure to present a complete health certificate may result in denial of entry into a country.
Copies of All Identification Documents
When traveling abroad, it is best to keep a copy of all your identification documents. This can serve as some sort of cover for you in the case of loss or theft. Furthermore, it makes it easier for authorities to identify you.
Booking Your Flight Ticket
You can't fly overseas without a flight ticket. After ensuring that all your important documents are put in place, the next step is to book your flight ticket. Thankfully, Changera comes in to make the process seamless for you.
If you want to get the most affordable flights, it is advised to book your flight between 3 weeks to 4 months before your departure date. Not to worry, Changera offers you the best flight deals you can find anywhere to choose from. Here's how to book flight tickets on Changera: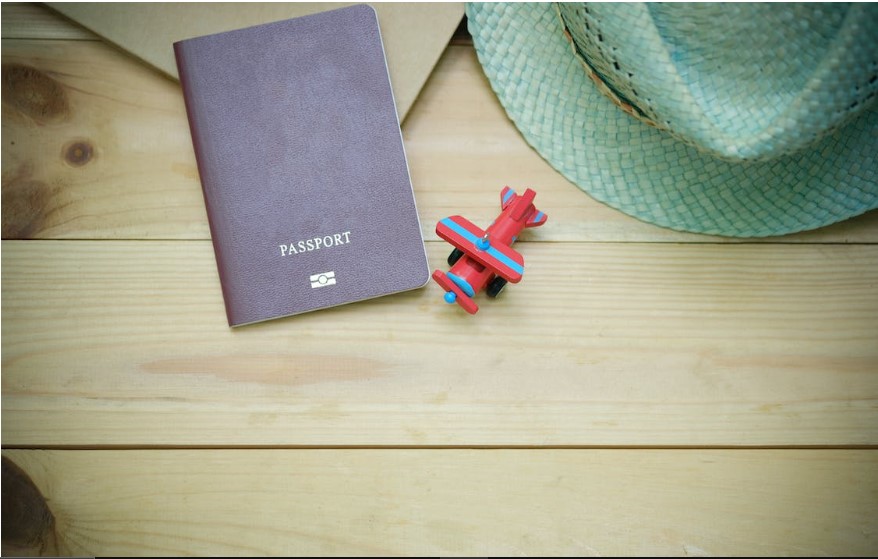 Download the app from Google Play Store or Apple Store.
Create an account.
Verify your account and fund it.
Enter all your information on the app.
Request for a virtual card.
Enter the city you'll be traveling to, as well as your departure date.
Browse the available options to find the best flight for you.
Enter your information exactly as it appears on your ID.
Choose any available add-ons like additional baggage or travel insurance.
Choose and verify your preferred payment method.
Pay for the flight using Changera's virtual dollar card (EasyDollar) card.
Your flight will be successfully booked and an e-ticket will arrive in your inbox.
When preparing for your trip, you must pay attention to details to ensure you're not leaving out any important document that may deny you entry. Likewise, you must make sure that you book your flight ticket from a reliable platform. You are guaranteed the best flight deals when you use Changera. Now, you can streamline your travel plans without any hassle.
Download the Changera mobile app on Google Play Store or Apple Store today!