Preparing for a trip can be stressful, especially if you're traveling by air. However, thanks to Changera, you can tick off the problem of ticket procurement by purchasing your tickets online. This necessitates understanding the steps involved in purchasing a flight ticket online. In the same manner, it is important to know the most reliable online booking services to choose from. Thankfully, that's what this post is about— we have made the online process of booking tickets simple, convenient, and secure for you.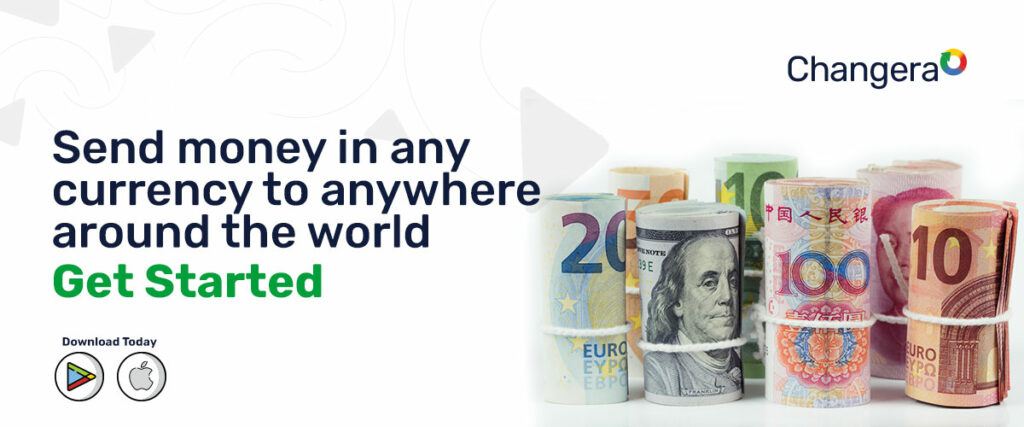 Whether you're a beginner or a guru at booking flight tickets online, Changera is the app that guarantees you the best flight deals. Keep reading to discover how to book flight tickets using Changera.
We've outlined all the things you need to know.
Why Should I use Changera to Book Flight Tickets?
When it comes to booking flight tickets online, Changera guarantees you speed, security, and versatility. You'll get the best flight deals and payment is made extra easy by using a Changera Virtual Card. With Changera, you'll enjoy the comfort and convenience of booking a flight without leaving your home!
How to Book a Flight Step-by-step Using Changera
If you want to get the most affordable flights, it is advised to book your flight between 3 weeks to 4 months before your departure date. Not to worry, Changera offers you the best flight deals you can find anywhere to choose from.
Here's how to book flight tickets on Changera (video included)
Download the app from Google Play Store or Apple Store.
Create an account.
Verify your account and fund it.
Enter all your information on the app.
Enter the city you'll be traveling to, as well as your departure date.
Browse the available options to find the best flight for you.
Enter your information exactly as it appears on your ID.
Choose any available add-ons like additional baggage or travel insurance.
Choose and verify your preferred payment method.
Pay for the flight using Changera's virtual dollar card (EasyDollar) card.
Your flight will be successfully booked and an e-ticket will arrive in your inbox.
Booking a Domestic Flight on Changera
When booking a local flight in Nigeria, all you need to do is enter your ID number. To board your flight, you'll need to show your original ID card and booking reference number. Domestic flights require any recognized means of identification such as an international passport, NYSC ID card, voter's card, driver's license, and so on. Keep in mind that any form of ID you'll be submitting has to be valid for the dates you intend to fly.
Alternatively, you can read this post on the crucial documents needed to book a flight in Nigeria.
Once you've filled in all the necessary details, you can pay for your flight with your Changera virtual card.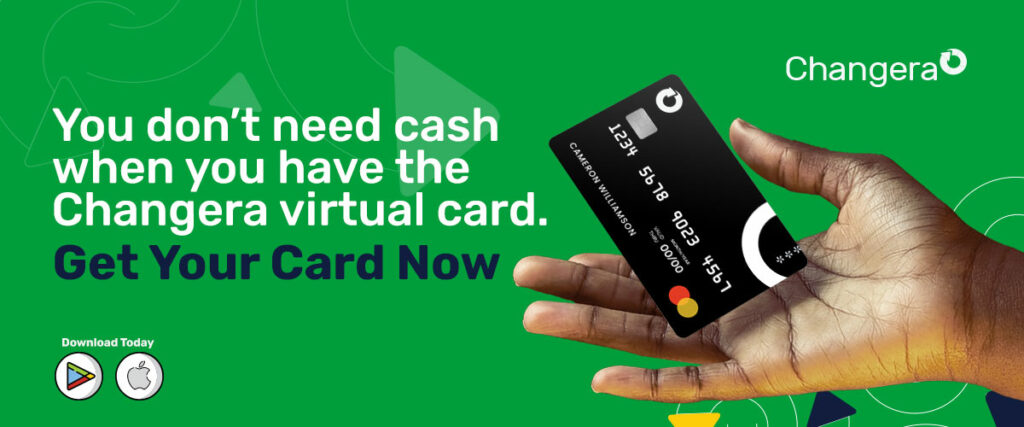 Booking International Flights on Changera
Here's how to book your flight ticket easily on Changera:
1. Download and register on the Changera app
2. From your app dashboard, select 'Flight'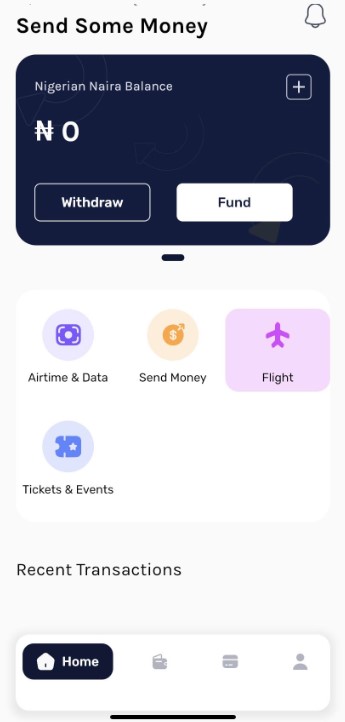 Step 3: Input your flight details
These details include:
Trip type (Return/One-way)
Originating city
Destination city
Departure and/or return date
Once these details are ready, you can click on 'search flight'. Remember, for international flights, you must present a valid international passport, visa, and other valid documents such as your vaccination card at the check-in counter.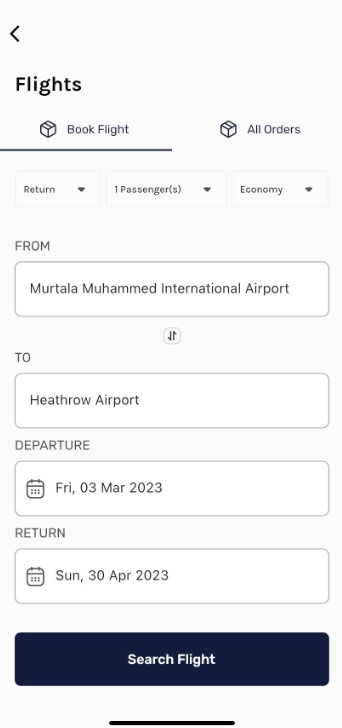 Step 4: Select your flight
From a list of available options, select your preferred flight and click on 'checkout' to proceed to make your payment
Step 5: Make your payment
Once you have selected your preferred flight, input your personal details and click on 'proceed to pay'. At this point, using the Changera virtual card is a valid payment option to use for this transaction.
That's it! You've successfully booked your flight ticket online using Changera.
How do I Get My Ticket After Booking?
After your booking has been successfully confirmed, an e-ticket will be sent to your mail. All you need to do is download the ticket to your mobile device and present it at the security check. You can also choose to collect your ticket at the airline office where you'll be given a date to come for the ticket.
Conclusion
If you've been confused about how to book flight tickets online and the best platforms to do so, this article was written for you. Now, you can streamline your travel plans, especially when it comes to booking flight tickets.
With Changera, you are limitless!