In most cases, international travel comes with a lot of requirements. At the top of most foreign travel checklists is a valid visa. However, as long as you have an international passport, you can visit a number of countries without a visa. In this article, we'll walk you through what visa-free travel is and also provide a list of visa-free travel destinations for Nigerians.
In addition, there's a section on flight ticketing and how to book your flight tickets online with ease.
Let's get started!
First, What is a Visa?
In plain terms, a visa is an endorsement or validation that is placed in or stamped on your passport by a country's authorities. With this endorsement, you can enter or live in a country for the period of time your visa allows.
Most times, a successful visa application is the first step toward international travel. This is because you need to apply to a country's embassy or high commission to receive a visa before planning your trip. However, it is also possible to travel to some countries in the world without a visa!
Yes- no forms, no waiting, no delays. All you have to do is get your passport, book a flight ticket, and pack your bags.
Exciting right?
Visa-Free Travel
Visa-Free travel is a trip to any country that does not require you as a traveler to obtain a visa with your passport. In other words, you do not need to apply for a visa before you can make such travels, the only requirement is your passport.
For example, as a Nigerian that has a Nigerian passport, you will need to get a visa to travel to places like China, the US, or even Russia. However, for countries like Barbados, Sierra Leone, or Fiji, you don't need to go through the process of applying for a Visa before you can visit these places. All you need to do is to go through customs and get your passport stamped, then you are good to go.
This is because certain countries have agreements in place with other countries to permit the easy movement of their citizens. In most cases, these agreements are made to improve trade, and tourism, or promote international relations. Ultimately, the aim of visa-free travel is to allow people to travel without lengthy visa application processes.
In essence, once your travel is a Visa-free one, you would not have to fill out visa application forms in order to gain entry into gain access to such destinations. Another important thing to note about visa-free travel is that you do not need to provide additional documentation.
Visa-Free Destinations For Nigerians
As we mentioned earlier, visa-free destinations are countries you can travel to without a visa.
Nigerians can travel to about 26 countries in the world without a Visa, while other countries may require a Visa whether on arrival or before arrival. However, please keep in mind that the primary requirement before any traveler can consider traveling is an international passport.
At the moment, here's a list of countries you can travel to without a Visa as a Nigerian include;
Benin
Burkina Faso
Barbados
Cameroon
Cabo Verde
Cook Islands
Ivory Coast
Dominica
Fiji
Ghana
Guinea
Guinea Bissau
Haiti
Liberia
Mali
Micronesia
Montserrat
Niger
Senegal
Sierra Leone
Saint Kitts and Nevis
Flight Ticketing
Your flight ticket is an official or legal tender that confirms that you're a valid passenger with a seat on a specific flight. The ticket is usually a document with a price that shows the cost of travel, it also gives information about the travel and also the details of the journey.
When you purchase a flight ticket, your flight ticket would be exchanged for a "boarding pass" at the check-in point. It is the boarding pass that allows you permission to board the plane.
How To Book A Flight Ticket
Flight tickets can be in two forms; Paper or Electronic (e-ticket). E-ticket is possible because technology has made everything easy and much more convenient and comfortable.
On platforms like Changera, booking your flight ticket has even become a lot easier than you can imagine.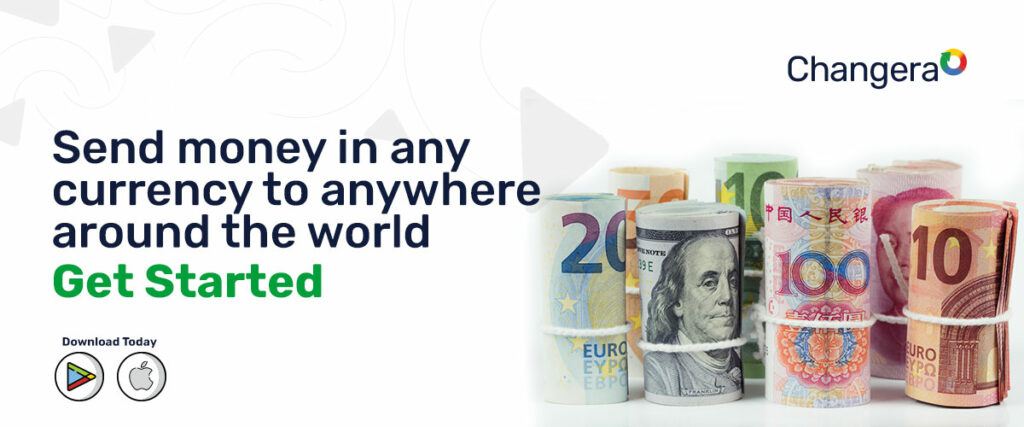 Follow these steps to book a flight ticket:
First, select the flight booking service you want to use. For example, Changera is an online platform that offers this service with 100% reliability
The next thing is to enter your departure and arrival cities, as well as your travel dates.
You would be shown a number of available flights, look for any of your choice and select.
The next thing would be for you to fill in your correct information as required
Select any options or additions such as insurance or extra baggage.
Confirm your preferred method of payment and make your payment.
Furthermore, you can easily pay for your flight with your Changera virtual card.
Once these steps are complete, your e-ticket will be delivered to your inbox.
Conclusion
As a Nigerian, there are many places you can visit without having to think about the cost and the amount of time to process a Visa. Visa-Free travels are much cheaper and less stressful to accomplish than trips that require you to have a Visa. Most importantly, you must remember that for any travel to take place at all, your international passport must be up to date.
Finally, always remember that Changera remains the best platform to book your flight tickets.