If your favorite pastime is watching movies, you most likely have one or more of the popular streaming platforms on your device. In Nigeria, Amazon Prime is one of the most popular streaming platforms and it's no surprise that lots of Nigerians turn to it when they want to relax. Sadly, the ban placed on the use of Naira cards for international payments by the Central Bank has prevented a lot of people from paying for their Amazon Prime subscription.
Thankfully, you won't have that problem for long.
Say hello to Changera— the perfect solution for all your international payments. This post discusses Amazon Prime subscription prices in Nigeria as well as how to pay for it using the Changera Virtual Card.
Have a good read!
What is Amazon Prime?
Amazon Prime, also simply known as Prime Video is an American video streaming platform that was recently launched in Nigeria.
The platform primarily distributes films and shows produced by Amazon studios or licensed to Amazon. Operating globally, the service requires a subscription to be accessed. In Nigeria currently, it costs 2,300NGN a month to access the service and it comes with a seven-day free trial.
Why Changera?
Changera is a social fintech app that enables users to perform international transactions without monthly spending limits.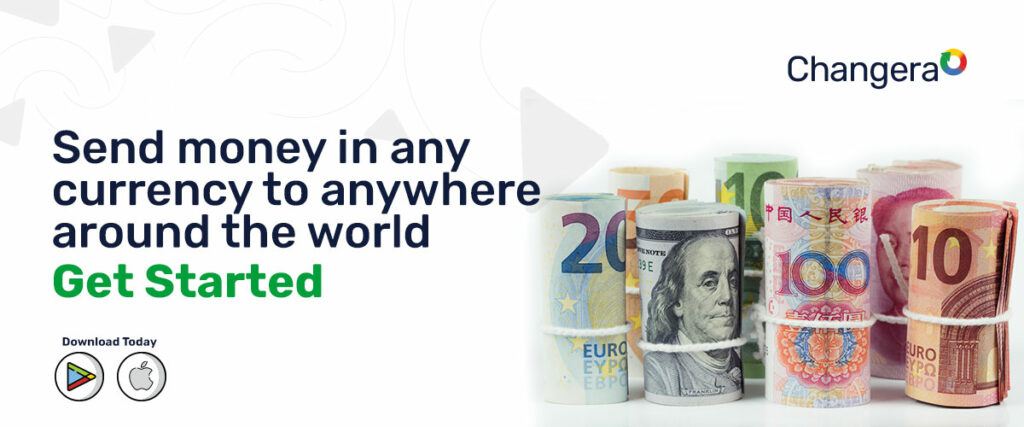 As part of the financial services we provide, Changera offers virtual cards that allow users to perform online dollar transactions without worrying about their location. The best thing about the Changera virtual cards is that they are acceptable means of payment on all platforms globally.
If payment has stopped you from enjoying a weekend of binge-watching your favorite movies on Amazon Prime, congratulations! You've just found the most reliable and seamless payment solution.
You can easily pay for your Amazon Prime subscription using Changera Virtual Cards in simple steps.
Just hold on, we'll show you how.
How to Pay for Amazon Prime Subscription in Nigeria Using Changera Virtual Card
To start paying for your Amazon Prime subscription in Nigeria using Changera, all you need to do is follow these easy steps.
Download the Changera app from Google Play Store or Apple Store
Create an account.
Verify your account and fund it.
Enter all your information on the app.
Verify your proof of residency.
Click on the cards button to request a card.
Click on "Get cards" on the card page, then select your wallet to make payment.
Once payment is successful, click "Continue" to see your new virtual card.
Once you've successfully created your virtual card, all you need to do is enter your card details and pin in the payment section and you're good to go.
Conclusion
You don't have to miss out on your favorite shows and movies anymore. You can read our other articles where we compared Amazon prime vs Netflix
There's a faster, easier, and cooler way to pay for your Amazon Prime subscription. Download the Changera app today, request your Changera virtual dollar card, and begin to explore all the amazing movies and shows on Amazon Prime!
Also, don't forget to spread the word, tell your friends and family about the goodness Changera offers. Download the incredible Changera app on the Google Play store or Apple Store today.