If you're a business owner, chances are, you're always on the lookout for tools that can optimize your business operations. You want to ensure that your customers are satisfied with your services as much as you want to increase profits. Satisfied customers are more likely to patronize your business again. A challenge that often stands as a gap between business owners and customers is the lack of transparent and reliable payment systems.
That's why it is necessary for you as a business owner to consider using a reliable payment platform like Changera. With a payment solution like Changera, you can be sure that transactions with both your suppliers and customers will be seamless and effective. Now, you can scale your business and cater to your customer base in different parts of the world.
Keep reading through this post to find out how to accept payments from clients and customers using Changera business.
Why Changera Business?
We recommend creating a Changera account for accepting payments from customers and for good reasons too.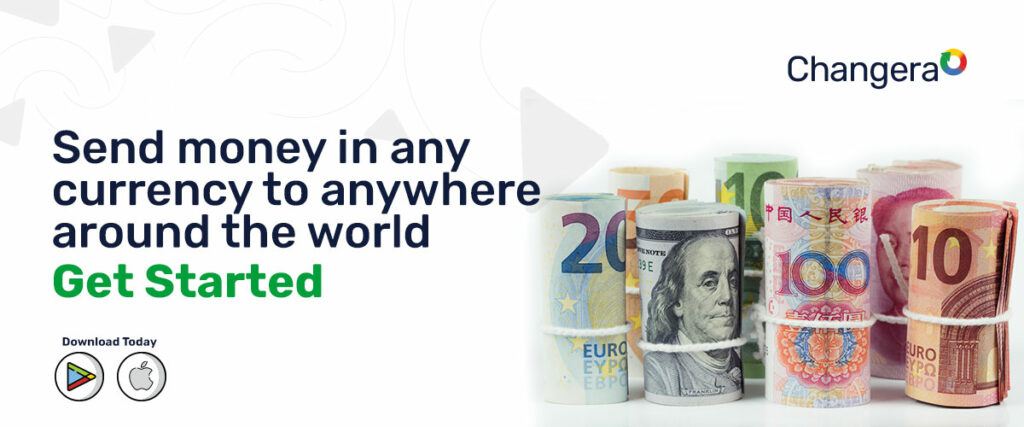 Here are some of the benefits of choosing Changera:
You don't need a minimum balance to create a Changera account. It is free!
Say goodbye to the high withdrawal costs that you'd have to pay if you use money transfer services. With Changera, you'll enjoy the lowest withdrawal costs. This removes extra business costs and increases your profits.
A Changera Business account allows you to carry out transactions in multiple currencies all over the world.
When you need your money, you can get it instantly without having to go to the bank or any cash pick-up location. All you have to do is get the Naira equivalent of your money and send it to your local bank account.
You can easily convert foreign currency into Naira at great conversion rates without the need for carrying cash around.
All you need to get started is your smartphone, a valid ID, and a stable internet connection.
How to Create a Changera Business Account in Nigeria
Are you ready to start receiving money from clients and customers at zero costs?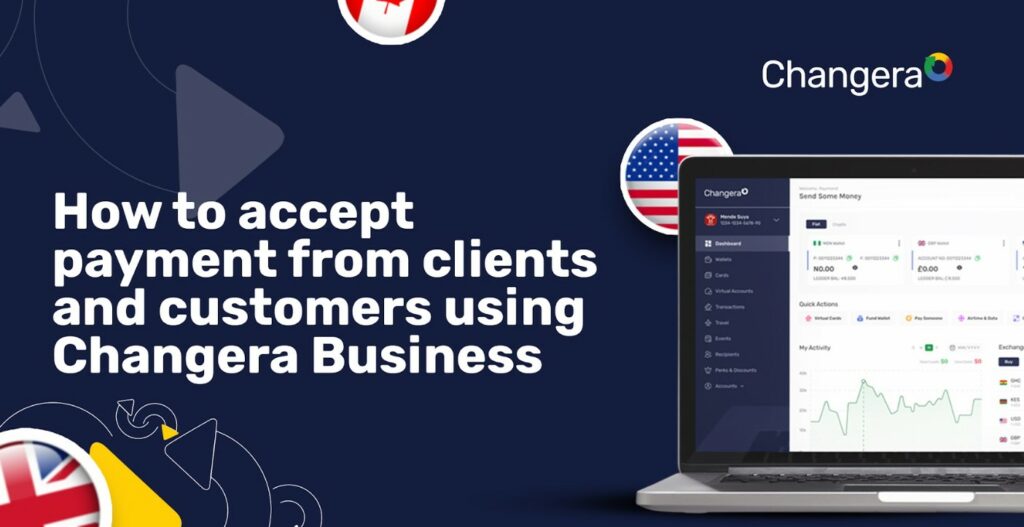 Follow the following steps:
Download the Changera for business app here.
Create an account by filling in the necessary information.
Enter the necessary information about your business.
Verify your account with any of the following documents: means of identification, bank statement, utility bill, memorandum of association, or Certificate of incorporation.
Go to the dashboard menu and go to the "banks" option.
Click on "request USD account".
Create your account.
You're good to go!
Conclusion
Whether you run a local business or your business is on international waters, you don't have to worry about the best medium to receive payments from clients and customers. Changera offers your business the most effective and seamless financial transactions.
Also, if you're looking to expand your business into a global market, Changera is just what you need to prepare your business for global patronage. With Changera, you can receive money in multiple currencies and convert it to your local bank account from the comfort of your home.
Get started by downloading the mobile app for free on either Play Store or App Store.