With the rise of digitalization in today's economy, more people are now chasing business opportunities in the international market. SMEs and creative entrepreneurs are seeking the chance to scale their businesses globally. However, making international payments can be a hassle for most business owners. As a result, finding the right payment solution or virtual card for international transactions is really important for business success.
In recent times, mini-importation has grown to become one of the most lucrative online businesses in Nigeria. However, as with other online businesses, there is usually a challenge when it comes to paying for transactions. This is due to restrictions on using Naira debit cards for international transactions. Thankfully, with a payment platform like Changera, you can be sure to have seamless international transactions. This way, your business will be at the cutting edge of your industry. To make things work smoothly for you, Changera's Easy Dollar Card allows you to perform online dollar transactions without worrying about monthly limits.
Read on to find out more about why Changera should be your payment solution for your business.
What Changera Offers
Changera is a leading digital cross-border payment platform that allows you to send and receive money in any currency all over the world. With Changera, you can also buy airtime, data, and pay bills easily.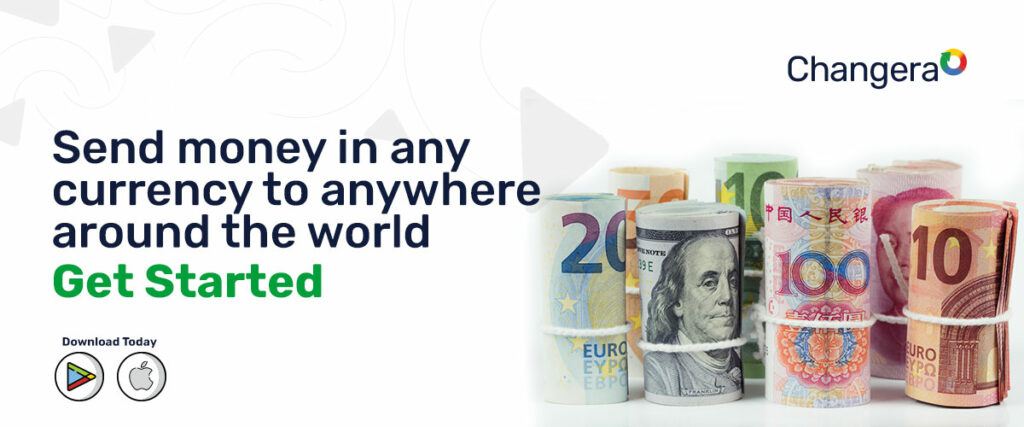 It is currently available to iOS and Android users to give you the best financial experience. Furthermore, you can easily access the Changera Virtual Cards by downloading the Changera app today. With Changera, you can enjoy a seamless user experience when transacting online or making cross-border payments.
Also, as a business owner, the Changera virtual card would serve as a reliable payment solution for all your online transactions and payments.
How does the Changera Virtual Card work?
The Changera Virtual Card works just like a regular card. The good news is that it does not restrict the user from using any platform and provides unlimited access to the user's funds. Once downloaded, mobile app users can navigate to the 'Cards" section and click on "Get Card." As soon as all required details are inputted, such as preferred currency, card type, payment method, wallet and select "pay", the Virtual card is created instantly.
Moving forward, it is obvious that the Changera virtual card is just what you need to scale your mini-importation business.
Here are 3 reasons why Changera should be the payment solution for your mini-importation business:
1. Limitless Transactions
Changera's virtual dollar card offers over a $10k monthly limit which is very sustainable for most mini-importation business owners. The Naira card was recently discontinued for international transactions and as a result, many entrepreneurs couldn't pay for their goods on international websites. With Changera, the limit margin is very high so you don't have to worry about monthly restrictions when paying for your goods on international websites.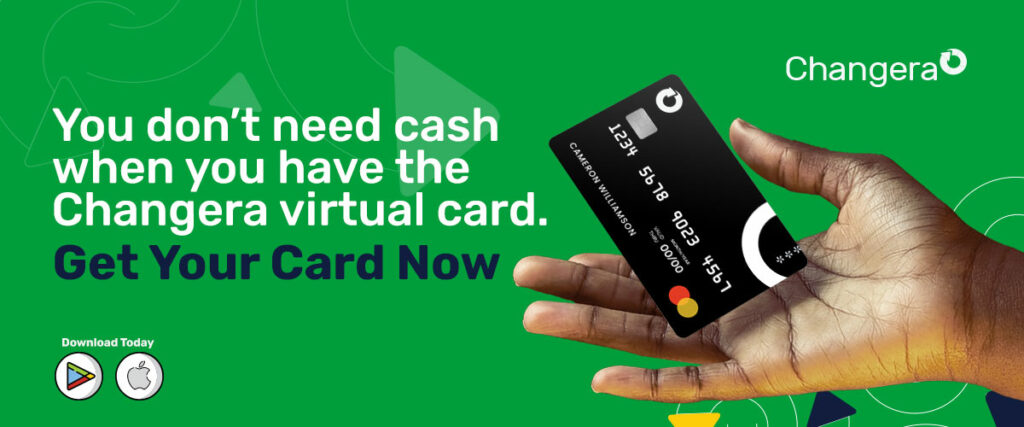 In addition to paying for goods on international websites, you can pay for adverts on social media platforms like Facebook and Instagram with your virtual dollar card.
2. Secure payments
If you use Changera, the security of all your payments is guaranteed. Changera is built on secure blockchain infrastructure, which ensures that all your payments and user data are safe and secure. To enable users' safety when moving money from country to country seamlessly, Changera has a strict verification process that weeds out and truncates ingenuine transactions.
3. Global online acceptance
Beyond the secure payments and limitless transactions, the Changera Virtual Dollar Card works for all MasterCard or VISA online, ATM, or POS transactions globally. You can make payments on any platform and access your money anywhere in the world.
You can learn more by reading this post on how to fund your Changera Virtual Card
Conclusion
Gone are the days when international payments prevented people from importing goods from foreign countries. Now, your mini-importation business does not need to suffer because of the lack of payment options. Changera is the payment solution you need to scale your mini-importation business. With a range of financial services that offer seamless international transactions on a secure platform, it is the next best thing for your business.
Try Changera today!