The increased commercialization of the internet has led to traditional banks providing online banking services to their customers. Also, the stress involved in dealing with traditional banks calls for a more convenient, non-physical banking experience. Thankfully, technological advancement has led to the development of completely virtual online banks with no physical premises. There is no doubt that the evolution of virtual bank accounts is a real lifesaver in today's economy. Read our piece of how to find bank sort codes in Nigeria
This post discusses everything you need to know about virtual bank accounts, including how they work and how they differ from traditional bank accounts. Let's get to it!
What is a Virtual Bank Account?
Virtual bank accounts, or online bank accounts, are non-physical accounts that are accessible through a mobile or desktop interface. It is important to note that there is a difference between virtual bank accounts and online banking. Typically, any traditional bank can run online banking, while virtual bank accounts are operated without any connection to a local bank. Virtual bank accounts function similarly to traditional bank accounts but offer additional benefits like speed, convenience, and multiple currency capability.
Who Provides Virtual Bank Accounts?
A virtual bank works just like a traditional bank, with the major difference being that a virtual bank provides all its services electronically and has no physical premises. All bank processes, such as creating an account, taking out loans, making deposits, receiving money, or making transfers, are achievable with the internet or a mobile app.
For example, with your Changera account and Changera virtual card, you can send and receive money in any currency in the world.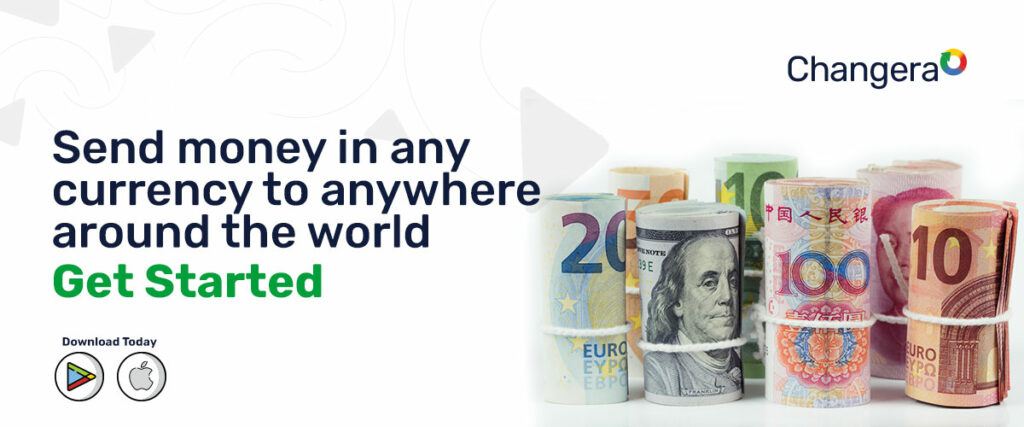 However, it is important to note that all virtual bank accounts operate under financial regulations set by the countries where they operate.
Benefits of Virtual Bank Accounts
When it comes to virtual banking, there is no doubt that it offers additional benefits compared to traditional banking.
Here are some of the extra benefits you get with a virtual bank account:
1. Guaranteed Security
Virtual banking ensures that your security is covered at all times. High-end encryption of users' details ensures that there is less risk of compromise of customers' data. In addition, virtual accounts have multi-factor authentication and biometric login features to mobile apps and websites for added protection against online scams.
2. Convenience
Using a virtual account saves you the stress of long queues and unappealing customer service that are common at the physical branches of traditional banks. You can access banking services anywhere in the world without any hassle. All you need is your app, a funded virtual account, and an internet connection.
3. No Additional Fees
Traditional banks can come with a lot of ridiculous bank charges and additional fees. This doesn't happen with your virtual account. All you need to do is pay a small transaction convenience fee, and the bank takes care of the rest.
4. Close Account Management
Budget planning and better account management are way easier with virtual banks. This is because of the customizable nature of virtual banking, which provides features like round-up savings and saving targets. Plus, virtual banks are usually incorporated with artificial intelligence, which can provide customers with spending insights and help them set financial goals.
5. 24/7 Customer Support
Most virtual banks offer online and 24/7 customer service, which saves customers time and provides ease compared to traditional banks where they may have to queue for long hours. Additionally, virtual banks employ advanced technology which simplifies many of your banking operations thereby reducing the need to reach out to customer support.
Potential Pitfalls of Virtual Bank Accounts
Although most virtual bank accounts are usually safe and advisable, it is also important to consider certain potential pitfalls involved with the service.
These include:
1. Technical Difficulties
While banking operations are generally simpler with virtual bank accounts, technical difficulties are extremely common. Websites and mobile applications can go down for some time due to minor glitches or planned maintenance. This can pose a problem when you need to make an important transaction and the app or website is down because there's no physical location to fall back on to complete your transaction.
2. Lack of Human Interaction
Sometimes, inquiries may be more complicated due to the lack of a human entity. Some problems require face-to-face interaction which a virtual bank cannot provide. In addition, a great concern for customers is that they can't establish close relationships with the bankers which may promote a good banking experience. With virtual banking, you speak with an anonymous customer support agent, hence, familiarity cannot be established.
3. Safety Threats
No innovation is exempt from the risk of IT fraud or compromised security. Virtual bank accounts can put your money at risk if a scammer successfully hacks your password. This explains why some people find it difficult to use virtual bank accounts because there will be no physical site to report to in case of illegal access or when their website crashes.
Nonetheless, most of these potential pitfalls are avoidable by choosing the right virtual bank to transact with. In addition, platforms like Bitmama and Changera offer two-factor authentication features that further protect your funds from theft.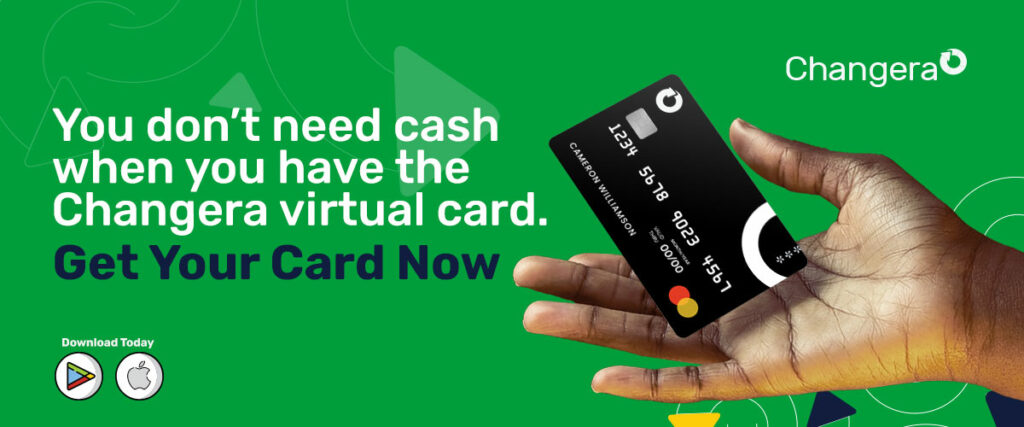 Conclusion
Virtual banks are steadily becoming more accepted by individuals and businesses around the world. Of course, a major contributing factor to this surge in the use of virtual bank accounts is the ease of access. Virtual banks are making the most of modern technology to provide the most innovative services to their customers.
When considering a virtual bank to choose from, there are numerous factors to consider, including convenience and flexibility with technology. Thankfully, Changera offers all these and so much more.
All you have to do is download the Changera App on Android and iOS to get started!