One of the most reliable ways to beat currency volatility and devaluation is to have the right information. For example, do you know that you can actually cut down on exchange rates and transfer fees when you want to send money across Africa by using the Changera Multi-Currency Wallets?
Of course, sending money across Africa is never the issue. The real question lies in what fraction of the money you sent actually gets to the recipient, considering exchange rates and transaction fees.
This is why you've always got to use the right channel for your money transfers. In this article, we'd walk you through the basics of how to send money across Africa in the best way possible: with your Changera Wallet.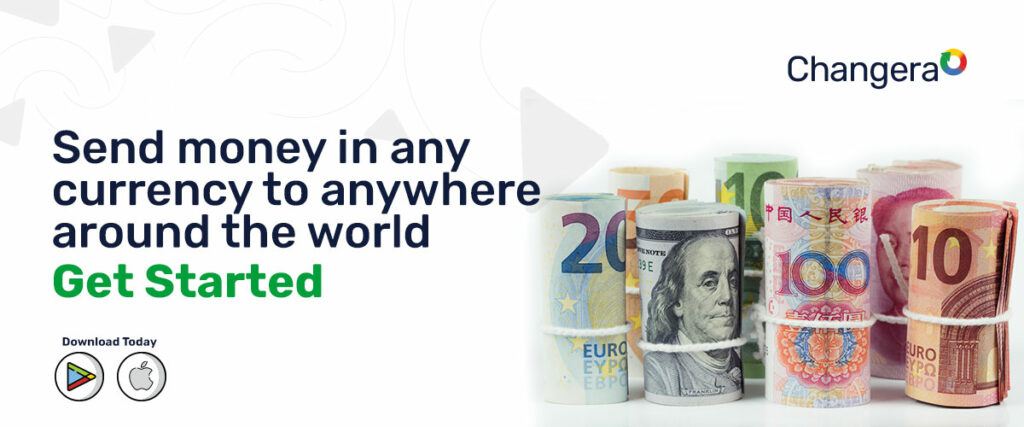 Things To Know About Money Transfer Across Africa
In Africa, each country has a currency that serves as a legal tender for financial transactions. To make things like foreign trade easier, certain countries adopt a regional currency.
For example, XOF is the currency code for West African CFA Franc, which serves as the official currency of Benin, Burkina Faso, Guinea-Bissau, Ivory Coast, Mali, Senegal, Niger, and Togo.
On the other hand, countries like Cameroon, the Central African Republic, Chad, Congo, Equatorial Guinea, and Gabon use the XAF or Central African CFA Franc.
What's The Best Way To Send Money Across Africa?
For most people, sending money to any of the countries listed above can be a real hassle. Thankfully, once you have access to the right channel, this should not be a concern for you.
Of course, the option of using regular banks to send money across Africa is always available. However, for you, there may be a better option. Do you know that you can conduct your financial transactions and send money across Africa in the easiest way possible?
All you need is Changera.
With Changera, you'd get to stay on top of exchange rates at all times. This is because the Changera app offers a currency comparison feature that allows you to make the best deals available. Furthermore, you'd get to enjoy premium transaction speed and 24/7 customer support.
The fact is obvious: With Changera as your transaction platform, everything is poised to grant you the best experience always.
How To Send Money Across Africa
If you need to convert NGN to XOF, XAF, or CDF as fast as possible, there are definite steps to follow.
As we mentioned earlier, a Changera Wallet provides you with a fast, reliable, and easy way to send money across Africa. When you create a Changera mobile wallet, all you need to do is to fund your wallet and access the Multi-Currency conversion feature to convert funds into the currency of your choice.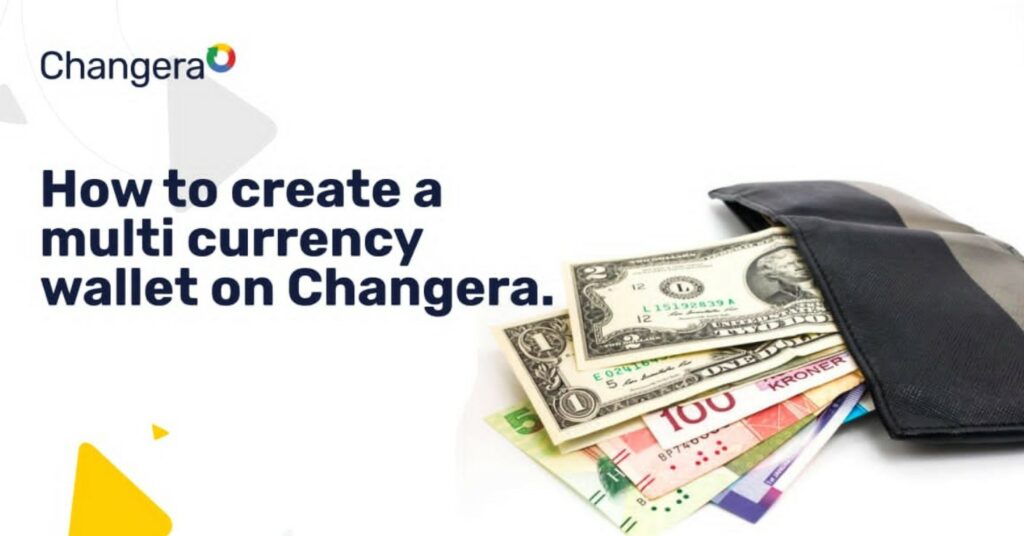 After doing that, you can easily send it to the recipient.
Step By Step Guide To Send Money Across Africa Through The Changera Wallet.
To get started, you will need to download the Changera mobile app and create an account for free. Here's a step-by-step guide on how to go about it:
Download the Changera App from Google Play Store or Apple Store.
Create an account
Verify your account with any of the following documents: means of identification, bank statement, or utility bill.
Once your account becomes verified, you can create a maximum of 3 wallets as a "freemium" user. All you need to do is to go to your "wallets" option and add the wallet currency of the wallet you need to create.
To make things a lot easier, here's an article on how to get verified easily on Changera using your BVN.
Next, to make wallet-to-wallet transactions, go to the "Send Money" feature on your mobile app, select the wallet you want to transfer from, and select the transaction type (wallet-to-wallet).
On the other hand, if you want to transfer money to a recipient(in Senegal, for example), all you need to do is;
Fund your wallet: You can fund your wallet by transferring directly from your bank account or by connecting your bank account directly to your wallet.
Go to the 'Send Money' feature on Changera
Add the recipient's information, including bank account details.
Initiate a transaction from your wallet to the recipient's destination.
Verify the exchange rate and proceed with the transaction.
Finally, once you have completed the transaction, just sit back and watch your money travel.
Of course, Changera would always notify you of the progress of the transaction per time, this way there's no need to worry as you can be on top of your transaction at all times.
The Bottomline
When planning to send money across Africa via any platform, you need to consider exchange rates, transfer limits, fees, speed, and payment variety. As a result, finding a platform that offers the best features may just be all you need to enjoy financial ease and security.
Fortunately, Changera offers the best features to every customer in the best way possible.
You can cut down on exorbitant transfer fees, delayed transfer time, and currency devaluation if you register with Changera today.
That's it: make the right choice today and make your transactions with the ever-reliable Changera Wallet.