In times like this when there's an economic recession and the inflation plaguing the economy keeps on rising, it becomes necessary to make smarter financial decisions. For example, if you earn in Naira, it is a wise choice to open a virtual wallet that allows you to save money in more stable and stronger currencies like dollars, pounds, euros, and so on.
This way, you're certain to beat the effect of rising inflation and retain the value of your money.
Thankfully, you don't have to worry about how to convert currency or deal with the risk of holding excess amounts of cash. In plain terms, all you need is Changera. This is because Changera allows users to easily convert across different currencies with their multi-currency wallet option.
Are you ready to beat devaluation? Keep reading to discover how to create a multi-currency virtual wallet on Changera.
What is Changera?
Changera is a fast-rising international money transfer app that allows millions of people to send and receive money in any currency around the world quickly, easily, and securely.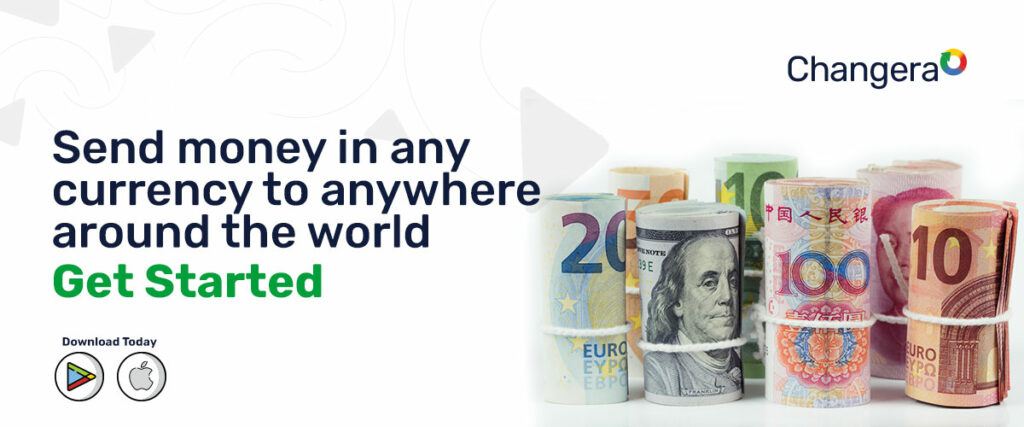 With an app like Changera, there is no need to go through the stress of changing currency with local currency changers. You can claim over 5 free multi-currency wallets including Dollars, Pounds, Euro, Cedis, Kenyan shillings, and Naira. Furthermore, with Changera, you can own a virtual card that allows you to spend money in any of these currencies in the easiest way possible.
Inflation has got nothing on you!
Do you know the best part? All you need to do is download the Changera app and sign up for free!
How To Create A Multi-Currency Wallet on Changera
If you've decided to make the smart move of saving in different currencies with a virtual wallet, congratulations! Changera is all you need.
Currently, Changera is available on Google Play Store and Apple Store. To get started, you'll need to download the mobile app and create an account for free. Here's a step-by-step guide on how to go about it:
Download the app from Google Play Store or Apple Store.
Create an account.
Verify your account with any of the following documents: means of identification, bank statement, or utility bill.
After your account has been verified successfully, you can create a maximum of 3 wallets as a "freemium" user. Simply go to your "wallets" option and add the wallet currency of the wallet you need to create. If you need to make more wallets, simply subscribe to the "Freelancer" or "Premium" plan.
To make wallet-to-wallet transactions, go to the "Send Money" feature on your mobile app, select the wallet you want to transfer from and select the transaction type (wallet-to-wallet).
Voila! You're good to go.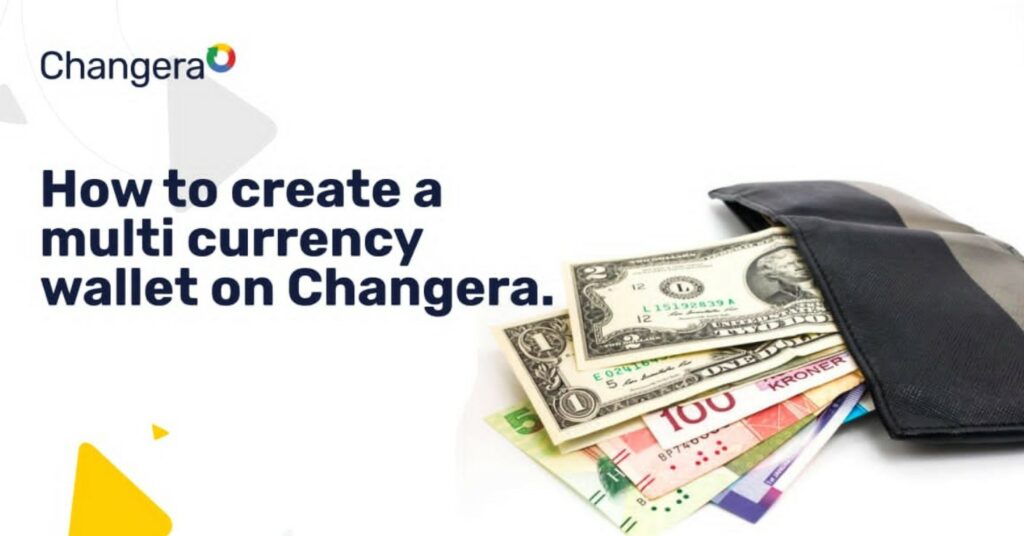 You can start beating devaluation by downloading the Changera app today. The most exciting part is that creating wallets on the app is free!
Conclusion
Say goodbye to experiencing problems with currency conversion.
Changera allows you to easily create multiple currency wallets and convert them across different currencies. Is there any better way to beat devaluation? I bet not! Join the train of smart money individuals by getting a Changera wallet today.
To get started, all you have to do is download the Changera mobile app and enjoy the limitless opportunities available to you.