There are many things you should be aware of before booking your flight, regardless of whether you are a seasoned traveler or a novice on a tight budget. especially on the basics of booking a flight. People who book flights fall into one of two categories. There are two types of people: those with a budget and those who use a travel agent. A low-cost flight will be available to the first group, while a high-end flight will be available to the second. It can be intimidating for beginners to know how to book a flight, but it's actually a fairly simple procedure. The following are some things to consider before making a flight reservation:
What do I need to know before booking a flight?
You must be aware of your options in order to book a flight. You must be aware of three key details in order to be precise. You must first be aware of the various airlines that are offered on the market. You should also be aware of the various websites that are accessible. Finally, you should be aware of the various booking options that are offered.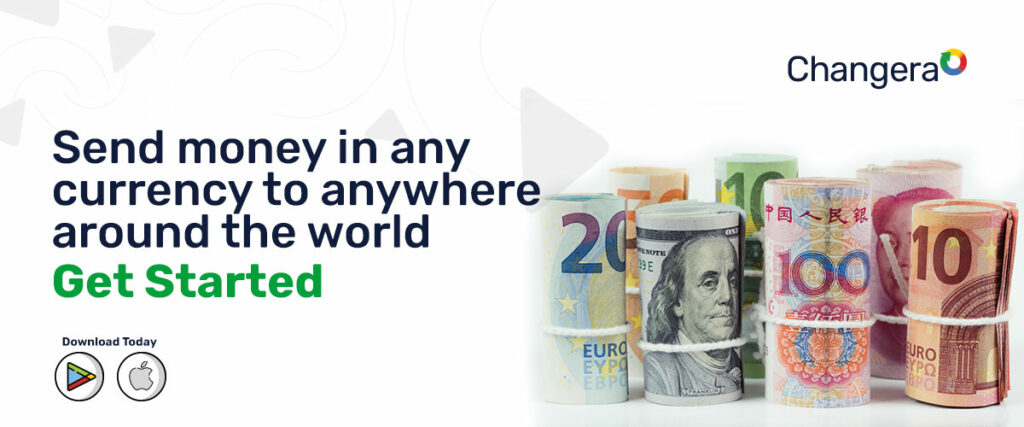 The best airlines for flight booking
Let's begin by talking about the airlines, which is the first topic. There are a huge number of airlines on the market. You must make the best choice based on your requirements. The best option is to select a low-cost airline if you have a limited budget. These airlines offer less expensive tickets and fees
For instance, if you're on a tight budget and want to travel within Nigeria, you should choose Green Africa Airways. The prices are reasonable, and they offer inexpensive fares. However, you must review the flight schedule for the flight you want to reserve. In the majority of situations, it is preferable to understand how to book a flight for a beginner more than a month in advance.
It is preferable to choose an airline with a very low cancellation fee if you want to make a last-minute flight reservation.
Best websites to book your flight as a beginner
Now, let us talk about websites. There are numerous websites available for you to use to make your flight reservations. Some of the websites could be considered virtual travel agencies. Choose travel agents if you want to reserve a cheap flight. These agents will assist you in finding a cheap flight, but if you're on a tight budget, the fees could be prohibitive. It will always be in style and may even be less expensive to book your flight directly through the airline. Everything is up to personal preference. However, these representatives won't charge you any additional fees and will give you all the information you need.
The next thing you should understand is your options for making reservations. Flight tickets can be purchased either directly from the airlines or through travel agencies. These two options will function in the same way. If you make a direct reservation, the costs will be higher and you'll have to pay extra for the services. While the costs and fees are more reasonable when you book it through a travel agency.
Remember that choosing a flight that is more than a month in advance is preferable if you want to learn how to book a flight for beginners.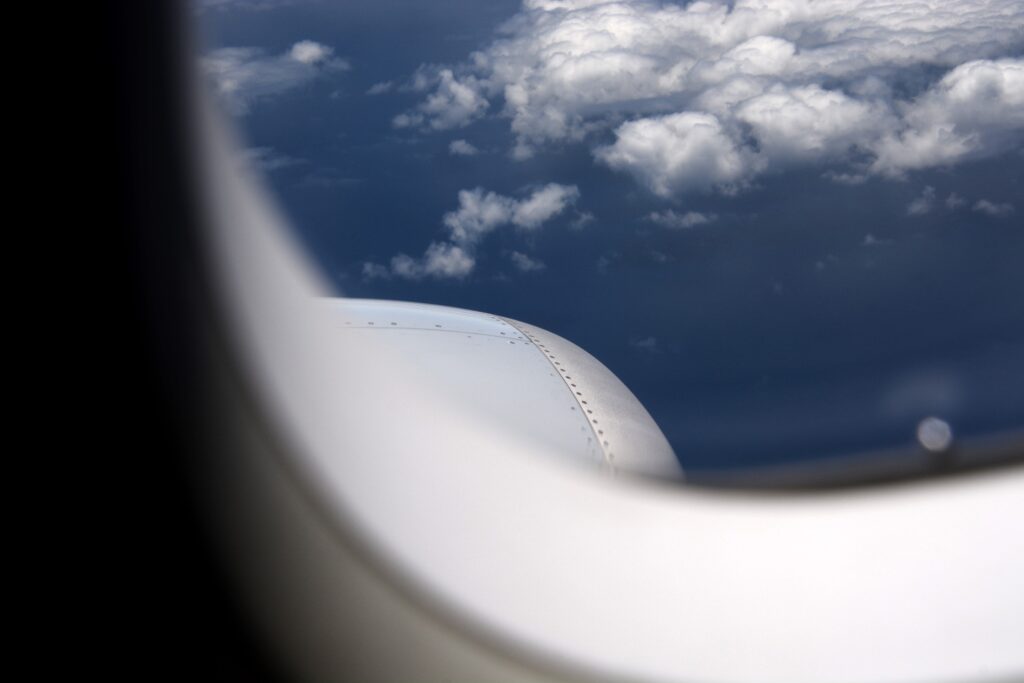 How do I make a flight reservation within Nigeria?
Are you a newbie and looking for how to book a flight for beginners? These are the simple steps to successfully book a domestic flight in Nigeria;
Choose your travel dates and destination.
Choosing a destination and a departure date is the first step in booking a flight. Having a flexible schedule is a good idea because you can frequently find the best flight deals this way.
Investigate and contrast rates offered by various airlines and travel companies.
The next step is to begin looking for flights once you have decided on your destination and travel dates. You can look for flights and compare prices on websites like Expedia, Kayak, or Orbitz. You can enter your travel information on these websites, and a list of flights that meet your criteria, along with their prices and other details, will be displayed. Then you can evaluate the available choices and select the one that best suits your requirements and price range.
Select a flight based on your needs and financial constraints.
There are a few factors to think about when comparing flights:
Flight durations: Verify that the flight schedules are convenient for you and leave plenty of time for any layovers or connections.
Layovers: A layover is when you stop at an airport on your way somewhere. You will need to change planes or wait for a connecting flight if your flight has a layover. Depending on how far you're going and how many connections you have, layovers can last anywhere from a few hours to a whole day.
The reputation of the airline: Look into the standing of the airlines you are considering. Consider factors like the airline's safety record, customer service, and on-time performance as well as online reviews and ratings.
Schedule a flight.
It's time to make the reservation for the flight that best suits your requirements and financial situation. Typically, the airline or travel agency you are using has a website or mobile app where you can book a flight. Follow the prompts to enter your personal and payment information, and before confirming the booking, double-check all the information.
Receive your flight itinerary and confirm your booking.
You should receive an email or text message with your flight information and confirmation code after making your reservation. Keep this information close at hand in case you need to change your flight. Depending on the airline or travel agency you're using, you may also receive a physical ticket or itinerary.
Can I go directly to an airport and book a flight?
For those interested in how to book a flight for beginners, Yes is the clear answer to this question. Although some airlines do allow you to buy tickets at the airport, doing so online will be much more affordable, straightforward, and practical.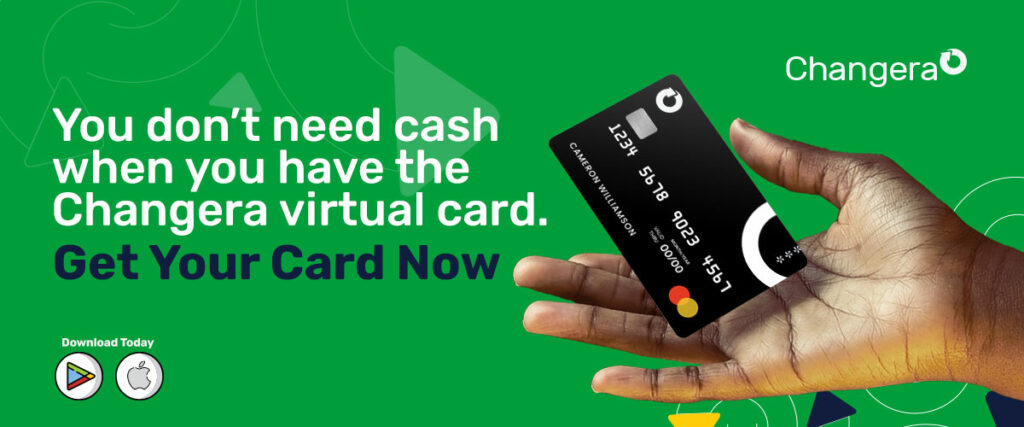 How to book a flight step-by-step online (video included)
The most affordable flights can be found by making your reservation between four months and three weeks before your departure date. Or better still, use Changera app to get the best flight deals
Consider ordering your tickets in advance.
Download Changera
Open Changera's app, verify and fund it.
Enter your information on the app.
Along with the dates of your trip, enter the cities in which you will be traveling.
Browse the available options to find the ideal flight for you.
Enter your information exactly as it appears on your ID.
Choose any available add-ons, such as additional baggage or insurance.
Verify the payment method you prefer.
Pay for the flight using Changera EasyDollar card.
Your e-ticket will arrive in your inbox. Your flight has been successfully reserved.
Voila! You should be able to book your flight and start making travel arrangements after following these steps. Just keep in mind to check all of your travel-related details before you leave and to keep your itinerary close at hand. Lastly, here's 5 reasons you should use Changera while traveling.