One of the best ways you can generate traffic for your blog or website is with Google ads. At the moment, over a billion searches happen every second, and most of the result pages contain Google ads. Therefore, with Google ads, your business gets to enjoy more visibility and a wider reach. However, the ever-present question for most business owners is how to actually pay for these Google ads.
In this article, you'll learn what these ads are, how they work, and how you can pay for google ads with Changera virtual cards.
What Are Google Ads?
Google Ads is a service run by Google for businesses that want to display or advertise their business on Google search engine result pages and its advertising networks. This service, which is run by Google, helps businesses, marketers, and even investors connect with billions of people across the globe.
Google Ads run on various platforms, like web search engines, Google Maps, YouTube videos, Google Play, and lots more.
Why Google Ads?
As we mentioned earlier, Google Ads work to promote and expand your business. Therefore, the major benefit of Google Ads include:
Increased brand awareness
Carefully managed advertising campaigns
Improved sales and product reach
Are Google Ads Affordable??
The cost of Google Ads varies based on a number of factors which may include the competitiveness of your keywords, your geographic location, the quality of your advertising campaigns, and lots more.
How To Pay For Google Ads.
For many blog and business owners, the payment process for Google Ads is often confusing. Most times, the problem lies in finding the right payment platform to use or if one can get a virtual card that works.
In this section, we'd walk you through the various payment methods and show you how to pay for Google Ads with Changera Virtual Cards.
Google Ads Payment Methods
The payment methods available for your account vary depending on your country and even your currency. You should note that in some cases, certain payment methods may be temporarily unavailable while Google Ads reviews your account's eligibility to use them.
However, in order to make payments on Google ads, you can use your Changera Virtual Card, Naira MasterCard, or Visa Card.
Changera Virtual Card
Changera is an online payment platform that enables you to send and receive money both locally and internationally. In addition, Changera offers other essential services like virtual card usage, flight ticketing, data, and airtime purchase, amongst others.
With Changera, you can pay for Google Ads in the easiest and fastest way possible.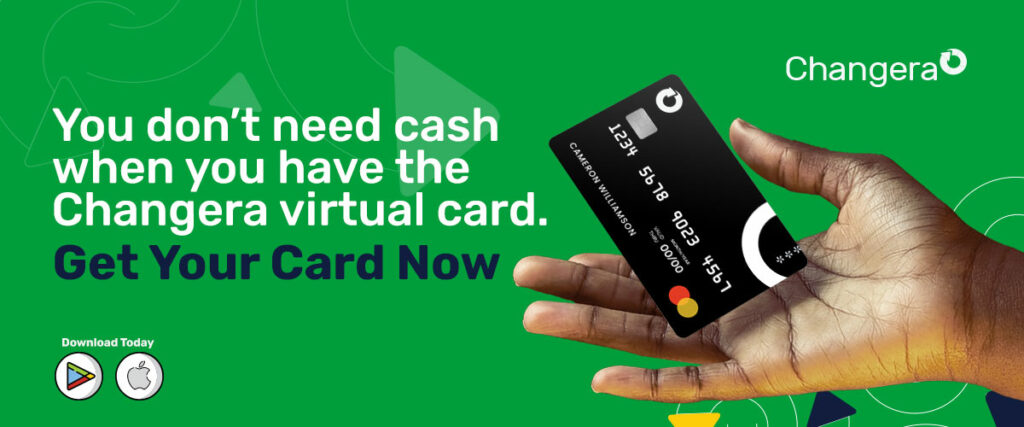 Remember, your Changera Virtual Card is as potent as any physical card, it contains all the necessary details contained on the physical card and performs all the transactions a physical card can perform.
All you need to do is register to create an account on the Changera platform and request your own Changera Virtual Card.
Paying For Google Ads With Changera Virtual Card.
You can follow these steps to make payments for your Google ads;
First, you must start by logging into your Google AdWords account and then click on Billing.
The next thing is to click on the "make a Payment tab"
You will be directed to where you can select your payment method.
Select Virtual Debit Card as your preferred method of payment.
You will be prompted to provide your Virtual Card details. At this point, all you need to do is input your Changera Virtual Card details. Here are short videos on how to create a Changera virtual card and fund it.
Next, enter the amount you want to pay and Review your payment details before you pay.
Once you're sure of the information provided then you can go ahead and to make your payment.
Google will send you confirmation on this.
If the payment was successful, the payment you have made will automatically show on your AdWords account balance. Once your payment is cleared, you can proceed to make your ads.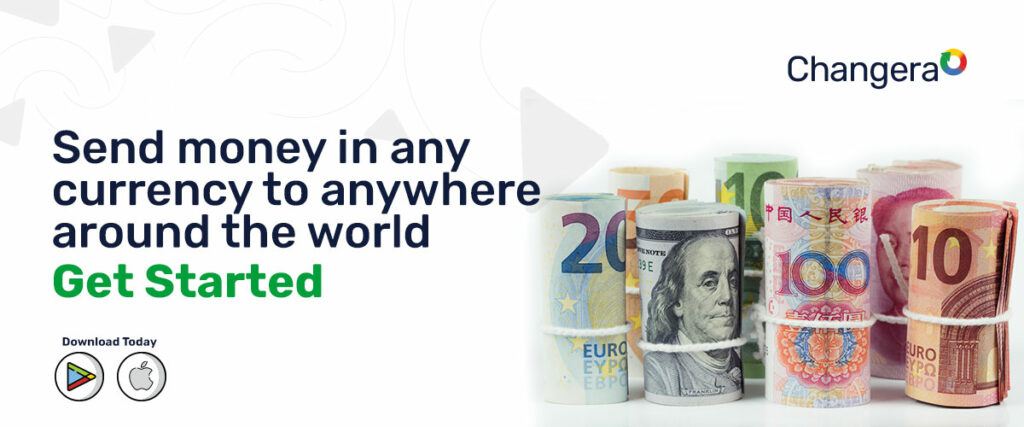 A Final Note
Thankfully, this article has shown that paying for Google ads is not as difficult as many people think. In fact, once you follow the steps above, you will be fine. Due to its ease and reliability, the Changera virtual card remains one of the ways to make payments for your Google ads, all you need to do is register on the Changera platform and request for the Changera Virtual Card.
That's the first step to enjoying seamless local and international financial transactions.