Making money online in Nigeria has become a necessity, considering the nation's economic status. Unlike regular jobs, many online jobs do not have age restrictions or several other limitations. With your smartphone and a good internet connection, you can earn money to sort out your bills and eventually become financially independent.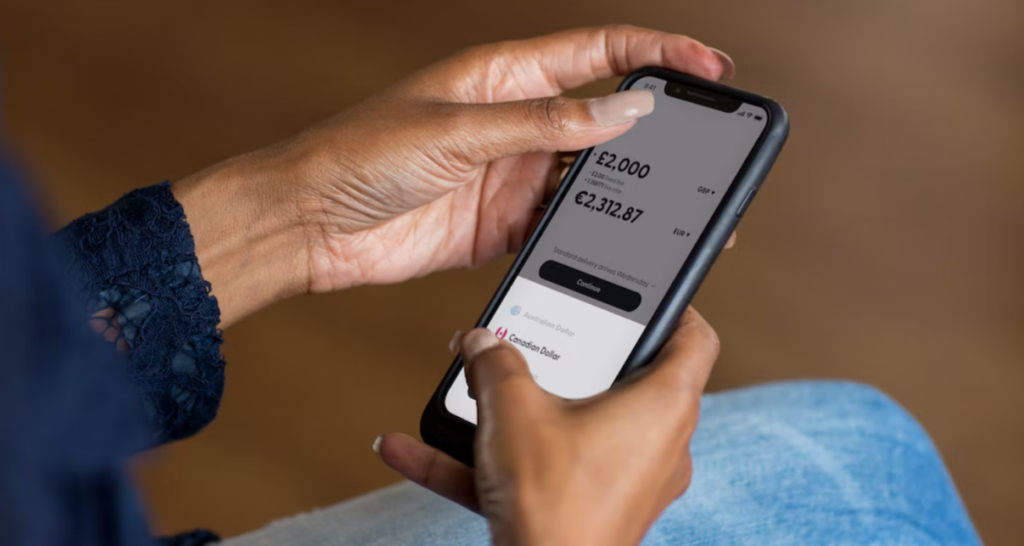 Contrary to what people think, hundreds of legit jobs on the internet can make you a millionaire. So, whether you are employed, a fresh graduate, stay home mum, unemployed or a student looking for an extra source of income, this article is for you.
Making money online in Nigeria is not a walk in the park; while several people have built a successful career path using this roadmap, many are still struggling to kickstart their journey. With proper knowledge, you can easily earn as little as $100 to as high as $2,000 every month.
This article explores seven ways you can make money online in Nigeria, regardless of age, sex, or educational qualification.
Things To Consider Before Making Money Online in Nigeria
It is no news that there are several opportunities online, but several factors may limit how much you earn online. Factors such as:
Internet accessibility: You need a reliable internet connection to enter online business.
Payment methods: One of the significant challenges of making online in Nigeria is the mode of payment. A lot of freelancers find it difficult to receive payment from foreign clients. You must understand the various method of payment and choose the best one that suits your business. On the other hand, Changera offers freelancers a swift method of receiving payment.
Technology and equipment: Most online jobs are done with specific tools, hardware and software, so it is important that you have the necessary software and devices to facilitate your online activities.
Time: Online success takes time and consistency. So be prepared to keep building, and embrace learning and continuous research.
Different country regulatory factors: Most people making money online in Nigeria are working for foreign organisations. This means many of them are working with different time zone and under a different country policy. You have to understand all of these factors before starting an online business.
7 Easy Ways to Make Money Online In Nigeria
Here are 7 easy ways to make money online in Nigeria without paying for anything. All you need is your smartphone, time, and internet connection.
1. Freelancing
Freelancing is a fast-growing business in Nigeria and across the globe at large. When people hear freelancing, they assume it is only related to content writing, but that is not true. Freelancing means offering people services and getting paid for it; however, you are not their full-time staff. Freelancers can be hired and paid after a successful project or hired on contract bases. Freelancing is quite easy to do.
Interestingly, you do not need to be an expert in that skill before you start earning from freelancing. In fact, you don't need to be the one doing the work; you could get the contract and hire another freelancer to get the job done. Just ensure that you know how to persuade your clients and have great negotiation skills.
As a freelancer, you can offer counseling, writing, graphics design, and website design services. Thankfully, freelance sites like Upwork, Fiverr, Freelancer dot com and others are available to make your journey easier.
2. Visual assistant jobs
If you've ever helped someone manage an online business or host a webinar, a virtual assistant job could be for you. Virtual assistant jobs are a good way to start making money online in Nigeria, especially if you do not have any technical skills. You get the luxury of working from home while you work with your clients to help them achieve their day-to-day tasks.
Virtual assistants jobs are not only limited to managing social media platforms, it also entails email management, basic administrative work, or sometimes customer care jobs. There is no ultimate description to the job of a virtual assistant, it all depends on the employer. However, as the name implies, you are assisting your employer to achieve a specific goal over a speculated period. Virtual assistants earn as low as $5/hour and they work as much as 40 hours per week. You can get a virtual assistant job on LinkedIn, Fud, or Upwork.
2. E-commerce
With E-commerce, you can make money online in Nigeria. All you need to do is find products to buy and sell online. There are several e-commerce sites, like Jumai, Konga, Jiji where you can sell items like clothes, educational materials, food items and many more. All you need to do is to ensure that you use the necessary keywords that will enable your products to be easily searched by prospective customers.
4. Affiliate marketing
If you are an active Twitter user in Nigeria, affiliate marketing should not be new to you any longer. Arguably, affiliate marketing has produced a lot of millionaires in Nigeria in the 2 years. In case you are wondering what affiliate marketers do and why they earn that much, keep reading. Basically, an affiliate marketer is like a middleman between the original producer of a product and the consumer. So, Mr. A creates a product, and you help Mr. A sell the product and earn money doing that.
For a better perspective, you can be an affiliate marketer for anything; real estate products, courses, grocery, furniture, educational programs, high-quality products, etc. Instead of creating a new product, you can find any of the products that promote your value and sell them. For example, if you are a fashion designer, you can be an affiliate marketer for a textile business and you earn a commission when you sell their products. If you are a graphic designer, you can look for online graphic design courses etc.
You can also earn as a brand ambassador for a reputable company. There are several affiliate marketing platforms, like Expertnaire, and Jumai, where you can make a lot of money.
5. Online coaching business
You can also make money online in Nigeria by teaching what you already know. Furthermore, another strategy is to teach subjects like video editing, cooking, baking, bead making, and how to take care of natural hair. Your course could also be a course to help people enhance their skills, such as emotional intelligence, psychology, or how to be a great spouse. Your course does not have to be complicated or on advanced topics like cryptocurrency trading, artificial intelligence, or web development.
6. Social media influencer marketing
In this era of influencer marketing, you can make your first million by consistently creating content on social media. How does it work? Content creation is the first choice for most young people in Nigeria. Through skits, comedy, music, and dance, you can generate thousands of followers on social media.
There are several creatives making money from Tiktok, Youtube, and Instagram. When you have a loyal fanbase, you can easily sell products to them. Companies also hire content creators as affiliate marketers for their products, so you can earn a commission on every sale made with your referral bonus.
7. Sell your products online
Whether you are a food vendor, thrift seller, or clothes seller, you can sell your products online and make money. You can sell your products on Twitter, Instagram, or Facebook. You can also advertise your products on any groups on these platforms. Another option is to run ads to a target audience in your location.
Conclusion
Finally, making money online is not as difficult as many people assume. All you need is to be persistent, show up daily, and keep working towards getting better. You can explore any of the options mentioned, also don't forget to choose the best financial platform to receive payments from your clients. Changera remains the fastest and most secure route for all your international transactions.
There's no need to stall. Download the Changera mobile app on the Google Play Store or App Store today to start experiencing seamless international transfers!