We are almost at the end of the year, which means only one thing—vacation season is around the corner! We bet your plans are most likely in motion already. Vacation country? Check. Travel date? Check. Trip itinerary? Check. Now, you're left with just one important question: "Where will I stay?" If you're a regular traveler, you'll know that hotels can make or break your holiday because where you stay will essentially be your home for the period you're away. Hence, you must take specific care to find the right hotel or accommodations to make your stay comfortable.
Before now, if you're traveling to a new destination, you'd need to get there before booking hotel accommodations. Fortunately, that's not the case today. Thanks to technology, you can book hotels before you leave your home country, whether you're traveling for business or vacation.
It doesn't matter which country you plan on visiting, booking a hotel online is not as difficult as you may think. Frankly speaking, it's one of the easiest things to tick off your travel checklist.
In this post, we'll show you how to book an international hotel in Nigeria from the comfort of your home. Let's get right into it!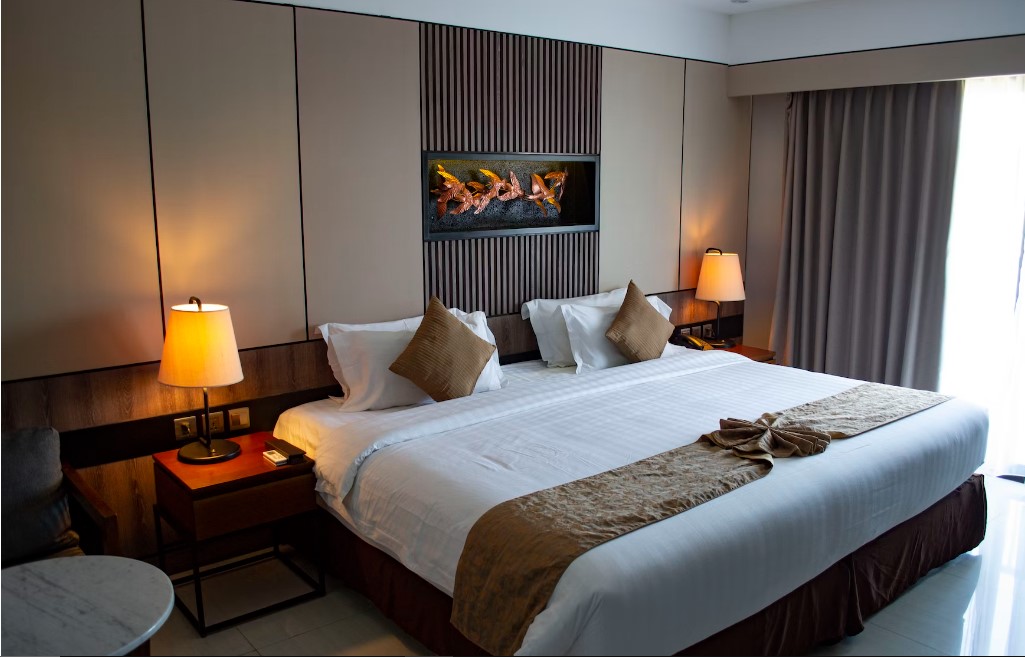 Steps to Follow When Booking a Hotel Online
Now that the world is gradually moving away from the traditional method of hotel booking, it's time to get in line with what's current. You can follow the following steps when you want to book hotel accommodation for your next trip.
Search for Hotels Online
Usually, the easiest way to look for hostels online is to use a hotel search engine. These search engines will allow you to specify your planned days of travel, how many nights you require, the number of rooms you want, and the specific amenities you want.
Once you enter this information into the search engine, the result page will show you several hotel options to choose from.
To streamline your options, you can order the results from lowest to highest in terms of price. Alternatively, you can use the map option to check out hotels that are closer to your destination.
Check Reviews
The best way to avoid paying for a bad service is to check online reviews. Most times, reviews don't lie and that's the only way to guarantee the quality of what you're paying for. When you check reviews, you'll get to see what people who have stayed in the same hotel you want to stay in are saying. For instance, reviews like "excellent spot", "perfect place for a getaway", and "bad customer service" can tell you all you need to know about the hotel.
However, keep in mind that some reviews can be misleading. So, it's very important to do thorough research and only use trusted websites.
Make a Room Reservation
After going through reviews and you're convinced you've found a reliable hotel to stay in, the next step is to make a reservation. For this, you can either call the hotel directly or make a reservation online.
When making an online reservation, you'll need to fill out a form that contains all the necessary information about your trip.
Once your reservation is successful, a confirmation letter that contains your reservation number will be sent to you. This will serve as evidence that your room has been reserved.
Payment
What comes next after the reservation? Of course, payment. Once you've confirmed your reservation details, the next thing is to pay for the room. Typically, most hotels accept two means of payment. You can pay online or pay physically at the hotel.
The online payment entails using your credit card or debit card. However, for a more secure payment, we recommend using a virtual card like Changera's EasyDollar card. After your payment is received, you'll get a receipt that you've paid for the room.
Booking Confirmation
This is the final step in your booking process. After all the processes, you'll get a confirmation letter and payment receipt. Ensure that all the details in your confirmation letter are correct. Cross-check your dates and confirm that there are no extra hidden fees to pay. In addition, you should check the terms and conditions of the hotel.
Tips on How to Book an International Hotel
The following are tips you'll find helpful when booking hotel accommodation for your trip.
Choose the right booking sites
Sadly, there are lots of scam booking websites and agents when making hotel reservations. Hence, it is important to consider only safe and well-known sites like Trip Advisor when making hotel reservations.
Get your dates right
You'll be surprised at the number of people who get their dates mixed up and book the wrong dates when traveling. Once you've decided where you're going, you need to know when exactly you're going, considering different time zones.
Book the right location
When choosing a hotel, it'll go a long way to work with an itinerary to know the different places you'll be at and how easy it'll be to get around from your hotel. You don't want to book a hotel that's too far and will require a long drive before you get anywhere.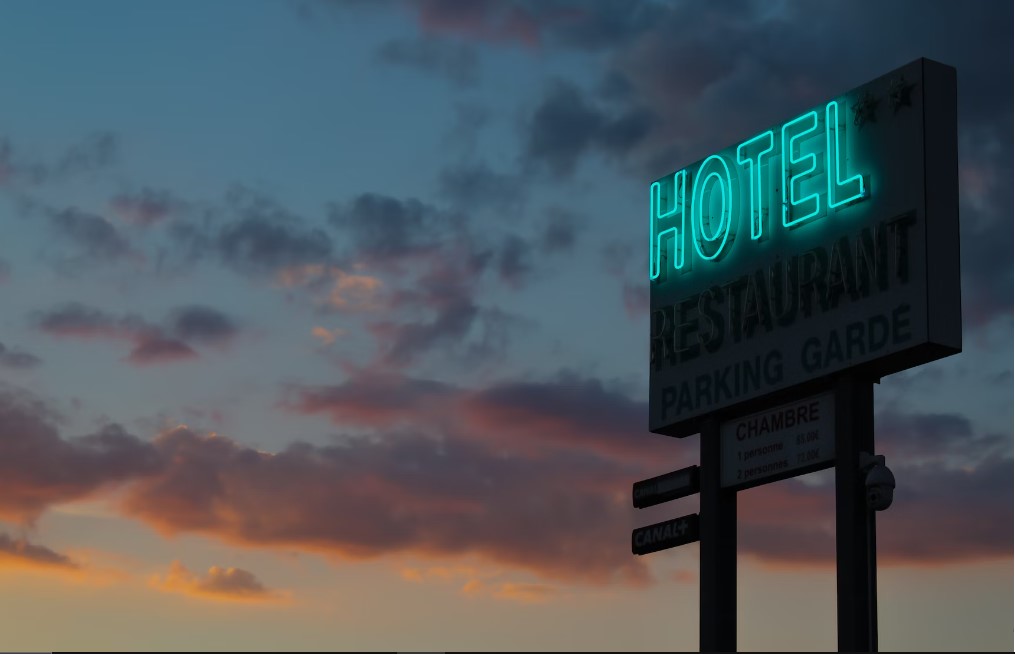 Book in advance
One way to save money on your trip is to book your accommodations in advance. Plus, when you book ahead, you can also take advantage of available discounts and fairer prices. Just like your flight ticket, we recommend booking your hotel months before your departure.
Check-in requirements
For any hotel you book, it is important to know the standard check-in and check-out times. Some hotels will charge you an extra fee for early check-in and late check-out. It's great to consider this before choosing a hotel in case your flight arrives earlier or leaves later.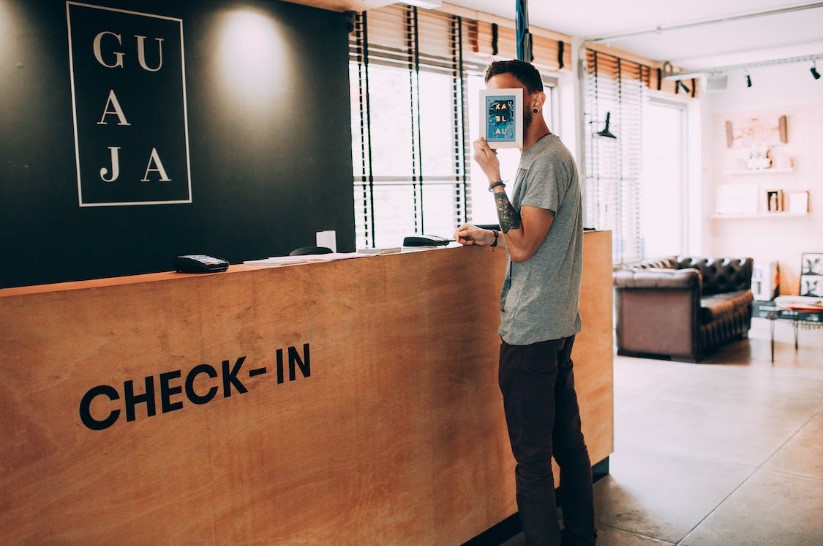 Takeaway
If every other item on your travel checklist is marked but you haven't figured out how to book a hotel room for your trip, that's no longer a problem. Nowadays, it is very common for travelers to book their hotel accommodations in advance of their trip from the comfort of their homes. All you need to do is follow the steps listed in this post. Booking an international hotel is not as difficult as you may think. Once you follow the guidelines we've listed, you're good to go.
Ready to hop on that flight and have a great vacation? Get your flight tickets from Changera. Changera offers you the best flight deals you can find anywhere, all year round. Of course, we recommend booking your ticket in advance to enjoy some of the best discounts and deals.
Why are you still snoozing? Download the Changera mobile app from the Google Play Store or App Store to get started.