Obtaining a degree of any kind abroad provides numerous opportunities, including the opportunity to build a new international network of friends and professionals. You get to learn about the diverse lifestyles and cultures of other people and enjoy the prestige that comes with being an international degree holder. Particularly during the job search, your world-class education provides you an edge to stand out from other candidates. All of this and more awaits you when you study in Europe.
We understand that many young student travelers wish to study abroad in Europe because it's pretty cool. But, why aren't more students grabbing this opportunity with both hands?
Recommended: Top 10 UK fully funded scholarships for international students
Studying abroad is great but is it for you?
With all of these wonderful opportunities, most students wish to obtain a degree from abroad; however, for many people, the cost of doing so has always been a significant barrier. Many international universities are notoriously expensive, and as a result, not everyone can afford them.
Unfortunately, the cost of studying abroad deters a lot of aspiring students. Between flights, living expenses, and tuition costs, studying abroad can seem like an expense you can't afford. Everyone is on the hunt for the cheapest universities in Europe That's where we come in. We've compiled a list of our favorite cheap universities in Europe to help you study abroad for (nearly) free without necessarily breaking the bank!
Some schools may be inexpensive for students in their home country but not for international students. So, in this article, we decided to focus on the cheapest universities in Europe because many students do not do enough research on this topic.
Some of the cheapest universities in Europe
Here is our standard list of the cheapest universities in Europe to help you study abroad without necessarily breaking the bank.
Located in Bodø, Norway, this school is on this list for a variety of reasons. It is a public school run and funded entirely by Norwegians. There is no tuition fee for students, but as non-European citizens, you must demonstrate that you have sufficient funds to support yourself for a year while obtaining a visa for your stay. This is to ensure that you are self-sufficient.
Norway's cost of living is approximately $13,000 per year. When compared to the cost of living in other European countries, it is clearly much lower.
Another wonderful aspect of the school is that a variety of programs are taught in English. The only catch is that, as a non-EU citizen, you are required to prove that you have the funds to support yourself for a year in Norway in order to get a visa to study there. These are reasonable terms.
Tuition-free universities in Europe are the best for international students! The University of Paris-Sud is one of Europe's most affordable universities, with only a small processing fee of around €170 ($190) per semester. Programs taught in English include sciences and languages, physics, and economics and management.
And the location, Paris, is fantastic! The Eiffel Tower, as well as many other French adventures, await you! The only catch is that because Paris is such a large city, the cost of living tends to be a little higher. Still, with a university this inexpensive, your dreams of studying abroad in Paris are within reach!
The tuition at the Free University of Berlin is, you guessed it, free! You will be responsible for your own living expenses, such as rent and food. In Berlin, monthly living expenses are around 700 euros, or slightly less than $800. That's a fantastic deal for such a prestigious institution. This university is also one of the most affordable English-language universities in Europe. They provide a Bachelor of Arts program with courses taught in English. This Berlin school is eager for you to have a fantastic study abroad experience!
The University of Basel, founded in 1460, is Switzerland's oldest university. This also makes it one of the world's oldest surviving universities. It also has the largest library in the country. Not to mention that it is one of the most affordable universities in Europe.
Theology, law, medicine, humanities and social sciences, science, psychology, and business and economics are among the programs offered at the university. The majority of programs are taught in a combination of German and English. Learning German, on the other hand, is well worth the $800 per semester investment!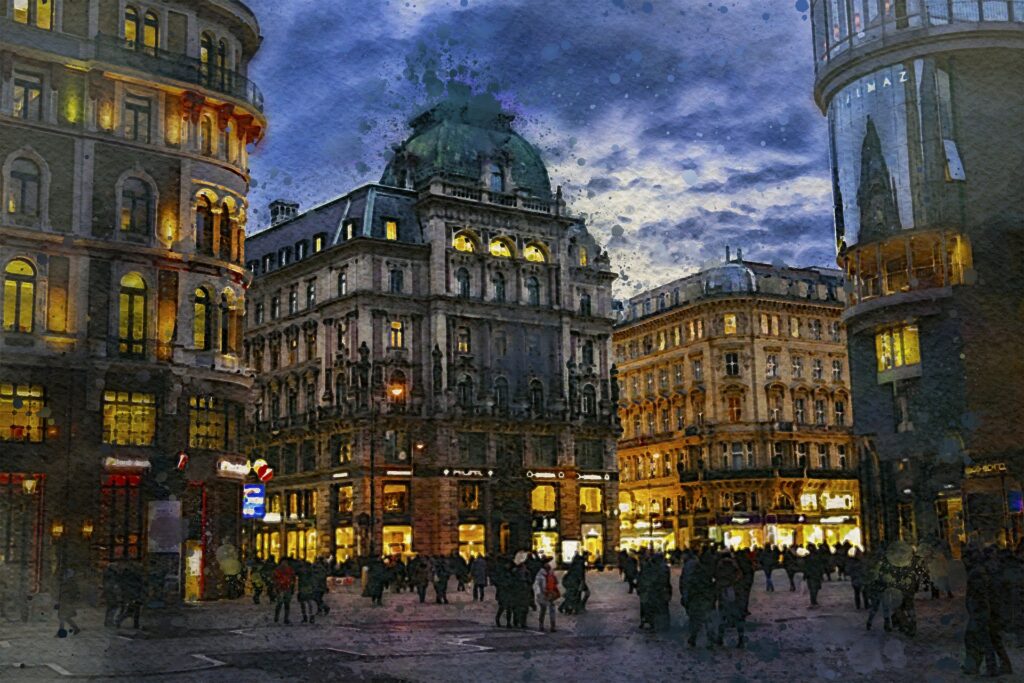 Vienna, Austria is another great European city for cheap universities. Tuition at the University of Vienna is free, with only a small processing fee of 730 Euros ($815 per semester). There are nearly 200 different programs to choose from, and many of them are even taught in English. This university has a long history and is one of the oldest in the world, having been founded in 1365. Vienna is well-known for its culture and nightlife, and it will be an ideal location for you to study abroad.
Experience ease while studying abroad with Changera
Life can be overwhelming as an international student. You will require freedom in converting your cash from one currency to another without stress.  Changera enables you to spend over 10,000 dollars monthly, convert your money to any currency of choice and spend directly from your wallet without hopping from one Bureau de Change to another. You can now travel with ease, from booking your ticket to paying for your fees, meals, and even a cab internationally.
Download the app on iOS or Android to get started today and join the elite league of the financially free.