Unarguably, saving is one of the best financial decisions anyone can make for themselves, especially in a country like Nigeria where the rainy days never seem to end. In addition, savings is the primary source of capital for most investments and business enterprises you may want to venture into. There's no doubt that one needs to save part of their income to secure their financial future. As a result, learning how to save money in dollars has become more important in today's society.
The Nigerian Naira has continued to lose value in the foreign exchange market amid the inflation that has plagued the economy. This has caused an increased drive to save money in a more stable and stronger currency. At this point, I'm sure you know the currency that comes to mind. Aside from being the most widely used currency globally, the US dollar is one of the most stable and valuable currencies in the world.
Furthermore, if you learn how to save money in dollars, you're sure to beat the effect of rising inflation and retain the value of your money. Hence, saving in dollars is one way to secure your future financially.
Wondering how to go about saving in dollars in Nigeria?
Keep reading!
How Can I Save in Dollars in Nigeria?
Before anything, you should understand that the US dollar is not the official currency of Nigeria, hence it is not an acceptable legal tender— you can't spend dollars in Nigeria.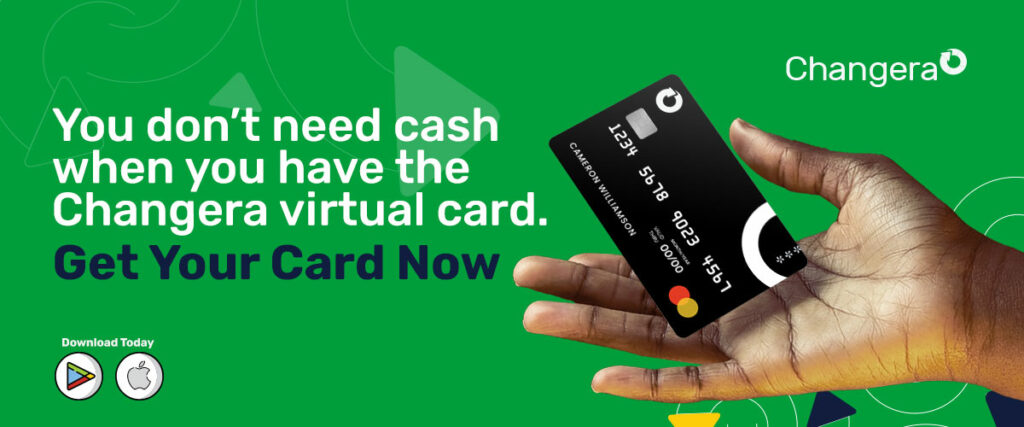 When you save in dollars, you'll still need to convert the money back to naira before you can spend it in Nigeria.
Currently, there are only two major ways to save dollars in Nigeria. One is through the use of a domiciliary account. Another method is using a fintech app like Changera that offers a dollar wallet or a cryptocurrency platform, such as Bitmama.
Domiciliary Account
A domiciliary account is a type of bank account that allows people to deposit and accept different types of foreign currencies, including US dollars. If you own a domiciliary account in Nigeria, you can save money as dollars and also accept deposits in dollars from foreign accounts.
Opening a domiciliary account in Nigeria however, can be a very stressful hassle due to the rigorous processes involved. If you can successfully open one, it's a reliable and legal way to save your money in dollars in Nigeria.
Here are the requirements for opening a domiciliary account in most banks in Nigeria:
A filled and signed Domiciliary Account opening form
A copy of identification documentation ( Driver's license, International passport, National ID card, or any other one acceptable by the bank.)
Passport photographs
Two (2) completed reference forms
Utility bill issued within the last 3 months
Residence permit
Proof of address
Fintech Apps
Fintech has revolutionized the dynamics of banking today, making life a lot easier and more convenient. This is because they have introduced virtual cards and virtual accounts that make international and local transactions very seamless.
In fact, with Changera, you can send money in any currency to anyone in any country of the world. All you need is to download the changer app, and start transacting today!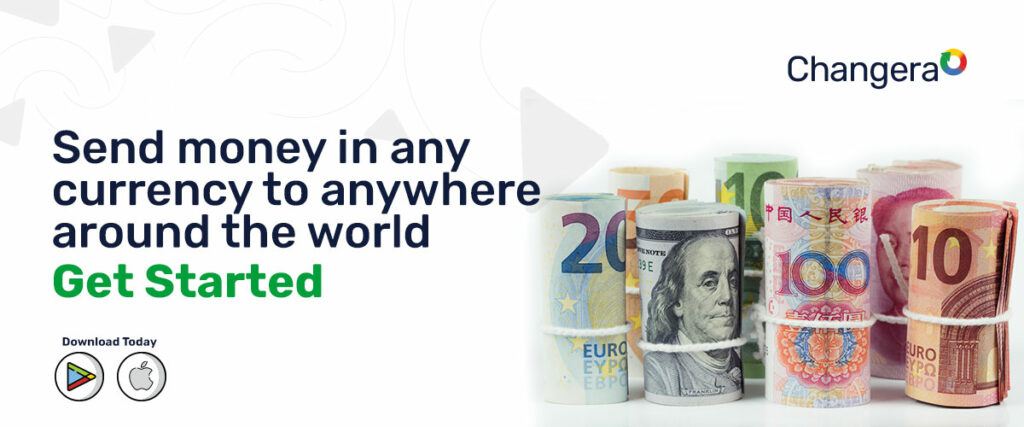 A fintech app is an application that uses financial technology to provide services such as internet banking, mobile payment apps, and even cryptocurrencies for its customers.
The best thing about saving with fintech apps or using cryptocurrency is that you don't require dollar bills to save. This is because blockchain technologies introduce digital assets of the United States of America in form of USDT, and Fintech apps enable access to saving in dollars.
How Can I Save in Dollars on The Bitmama Platform?
Bitmama is a highly-secure crypto platform to buy, sell or trade cryptocurrencies at the best rates. On Bitmama, users can save dollars in stable digital coins (USDT, BUSD, USDC, etc.) by staking their coins on Bitmama Earn and earning interest over time.
Here's how to use Bitmama Earn to stake your USDT:
On your Bitmama app, click on "Account"
Select Bitmama Earn, then staking
Click on earn now and choose USDT
Select a subscription model (either fixed or flexible)
Enter an amount to stake and duration (7-365 days)
Indicate if your stake should rollover
Click "subscribe", and you're done with your staking process
Saving Dollars on Changera
Another safe, secure, and easy way to save your money in dollars is by using the Changera app. With Changera, you can also fund your wallet with Naira and convert it to dollars by using the currency conversion feature on the app.
In addition, Changera offers multiple currency conversion features that allow you to convert your savings from Nigerian Naira, Ghanaian Cedis, or Kenyan Shillings to the United States Dollar easily. Interestingly, Changera also offers virtual card services that can be used to make dollar payments directly from your wallet. This way, you're protected from currency fluctuations and also able to make cross-border payments easily.
This way, your funds can be protected against inflation and you'd also enjoy the added benefit of keeping your savings in a stable currency like the US Dollar.
Conclusion
Deciding to start saving in dollars is one step towards financial freedom. Thankfully, there are legit ways to go about it. Summarily, you can decide to open a domiciliary account or use a normal dollar-saving app. In some cases, you may want to save your dollars in form of digital assets and this is where a crypto wallet like Bitmama comes in.
Also, you can also save your money in dollars easily by using the Changera wallet. From your wallet, you can convert your savings to any currency you want and also send money anywhere in the world from your mobile device.
Finally, with digital platforms such as Changera and Bitmama, you can save, invest, and earn interest in dollars with no stress or hassle at all. All you need to do is get the Changera application, and open an account today.