No doubt, Dubai is one major place many people from all over the world travel to these days, Nigerians included. According to research, Dubai has approximately 30% of the Nigerian population. Some of the reasons people travel to Dubai may be for business, tourism, medical attention, or even visitation. However, irrespective of the reason, Dubai remains a top travel destination for Nigerians. Therefore, it is important to know all the requirements to travel to Dubai from Nigeria.
Do you have plans to travel to Dubai from Nigeria or do you have someone who does? If so, this article is for you. In this article, you will get to know the various guidelines and requirements for traveling to Dubai from Nigeria.
What To Know About Dubai
In case you didn't know, Dubai is a city in the United Arab Emirates, not a country, and one of the most visited cities in the world. As a Nigerian, Dubai is one of the places you can travel to with less stress. This is because a visa to Dubai can be applied for and received in Nigeria. Furthermore, you can travel to the city for various purposes which include but are not limited to:
Business Opportunities
Visitation of a loved one
Tourism
Medical Attention
Vacation and lots more.
Dubai, or the 'city of gold," as it is fondly known, is a top destination for many Nigerian travellers. This is a product of multiple reasons that include the availability of job openings, beautiful architecture, numerous shopping options, and the city's deep cultural heritage. Also see visa free destinations for Nigerians
Requirements To Travel To Dubai
As a Nigerian who aspires to travel to Dubai, you would be required to put a few things in place to make your aspiration come true. There is a list of documents you must have before you can travel, the most important of which is a valid Nigerian passport and a visa.
1. A Valid Nigerian Passport
Do you actually need a passport to travel? Yes, you do.
This is because the passport is the only acceptable document that will allow you to enter any country in the world. This document proves that you are a Nigerian and also carries your basic information which can be used as a means of identification.
In plain terms, having a valid passport means having one that is valid for at least six months. Also, it is important to note that your passport number is a key requirement in your visa application process. In fact, you should always remember to use the exact name spelling as it appears in your passport when applying.
Therefore, the first requirement to travel to Dubai from Nigeria is your international passport.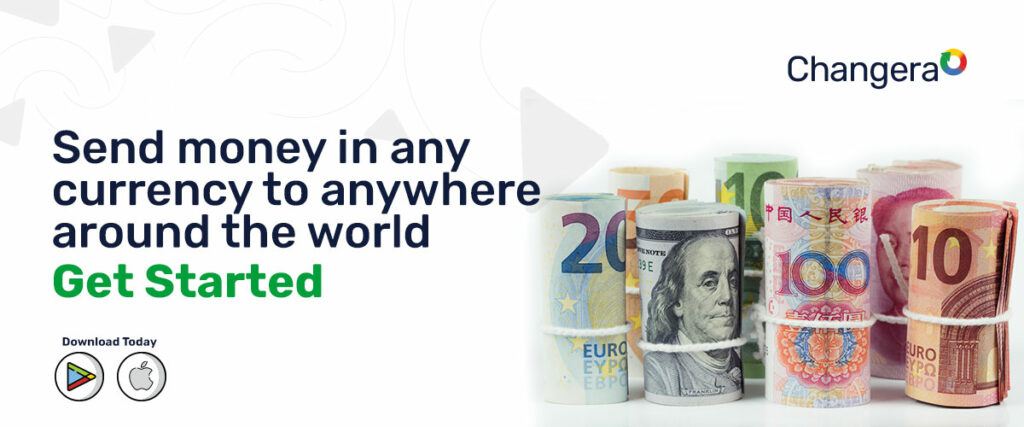 2. Visa Application Form
The main difference between a visa and a passport is that a visa is a validation, authentication, or endorsement that is placed within, stamped on, or glued to the passport. The function of the visa is to grant you, as its holder official permission to enter, leave or stay in a country for a specified period of time.
Therefore, one of the most important requirements to travel to Dubai from Nigeria is to have an existing UAE visa.
How To Apply:
You can either apply for a UAE visa online or physically at the application center in Lagos.
However, before you do so, it is crucial to know and go for the right visa option based on your travel needs. There are various visa options, each with its own set of capabilities. For example, you can apply for a student, work, or tourist visa. Also, your visa application to travel to Dubai can be handled by a travel agency or even a legal UAE resident
Also, the visa application fee largely depends on the type of visa you want.
Visa Application Requirements To Travel To Dubai From Nigeria.
Here's a list of all the documents you need to apply for a visa to travel to Dubai from Nigeria:
Your Nigerian International Passport
Photocopies of your passport and Identity Card
A Properly Filled Visa Application Form. You should have in mind that the form must be filled in block letters, and it must also carry your signature.
Proof of your Health Insurance
A Copy of a Confirmed Itinerary: This means you must show all your travel plans which would include the date of arrival and departure. It is important you include your flight details.
Proof of Financial Status: A copy of your recent Nigerian bank statement going back 6 (six) months showing that you have sufficient funds to stay in Dubai.
Also requested as a requirement is a proof of your invitation From the host from those traveling to Dubai on VISA, and a proof of Residency.
Paying For Your Flight To Dubai From Nigeria
After review and approval, you'll receive a visa permitting you to travel to Dubai from Nigeria. At this point, the next step is to book a flight ticket.
Thankfully, there are numerous ways to do this. Once you've confirmed all your travel details, you can pay for your flight via:
Bank transfer
POS
Online credit/debit cards
To do this, you'd have to provide certain details like the name of the cardholder, card expiration date, and CVV code.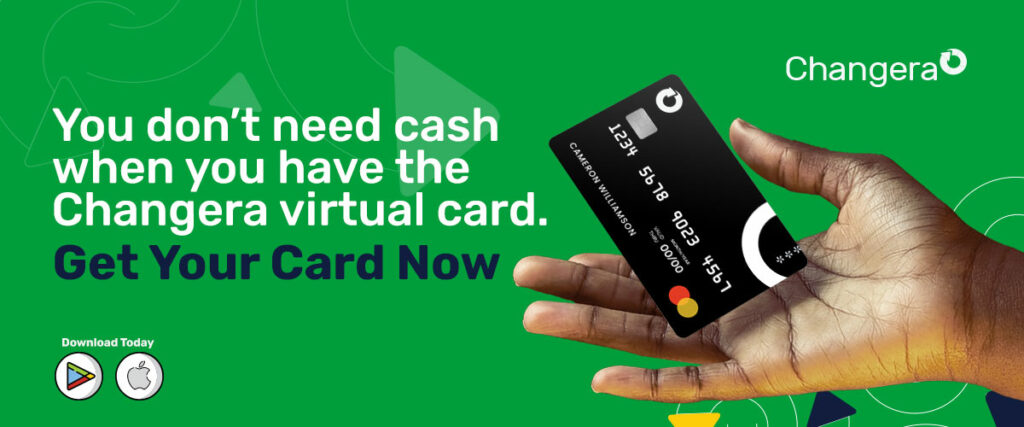 The Bottom Line
Dubai is a great city with plentiful opportunities, little wonder people from all over the world travel to go see Dubai. If you desire to travel to Dubai from Nigeria, then all you need to do is to follow all the requirements highlighted above, and you are on the right track.
Furthermore, with Changera, you can book your flights easily and begin the process of a seamless journey. This is because the Changera virtual cards are fast, easy-to-use, and absolutely reliable.
Let's get started today.