If you're an iPhone user, there's a big chance that you've been worried about losing your important files at some point or the other. In fact, this fear of losing important files like photos and music is what prompts many iPhone users to upload their files on iCloud. However, with iCloud, you'll need to pay a monthly subscription fee depending on the storage plan you choose. The good news is that you can pay for your iCloud subscription with the Changera card easily.
Read through this post to find out how to can subscribe to iCloud in the easiest way possible.
Why Changera?
Changera is a social fintech app that enables users to perform cross-border transactions without monthly spending limits. As part of the financial services Changera provides, users can create Virtual Cards and perform online dollar transactions without worrying about their location.
With this, you can purchase items or even pay for online courses without worrying about card restrictions or bank trouble.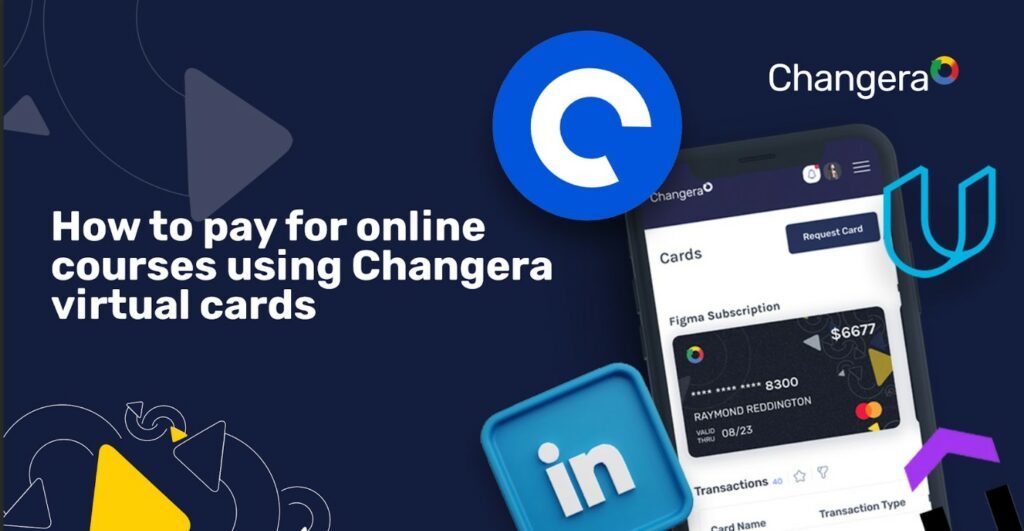 If payment has stopped you from being able to upload all your important documents to iCloud, congratulations! You've just found the most reliable and seamless payment solution.
How To Subscribe Easily to iCloud using Changera
To start paying for your iCloud subscription using Changera, all you need to do is follow these easy steps:
Download the Changera app from Google Play Store or Apple Store
2. Create an account.
3. Verify your account and fund it.
4. Enter all your information on the app.
5. Verify your proof of residency.
6. Click on the cards button to request a card.
7. Click on "Get cards" on the card page, then select your wallet to make payment.
Once payment is successful, click "Continue" to see your new virtual card.
Once you've successfully created your virtual card, you can connect it to your Apple ID to easily renew your iCloud subscription. Easy Peasy!
How To Use Your Virtual Card for iCloud Subscription
Once you have created your Virtual card, the next step is to update your payment method and pay for your iCloud subscription.
You can do this by following these easy steps:
Open 'Settings' on your iPhone
Tap Apple ID and select 'Payments & Shipping'
Select 'Payment Method'
Input your Changera Virtual Card details
Once you've done this, you can select any Apple service and make the payment with your virtual card.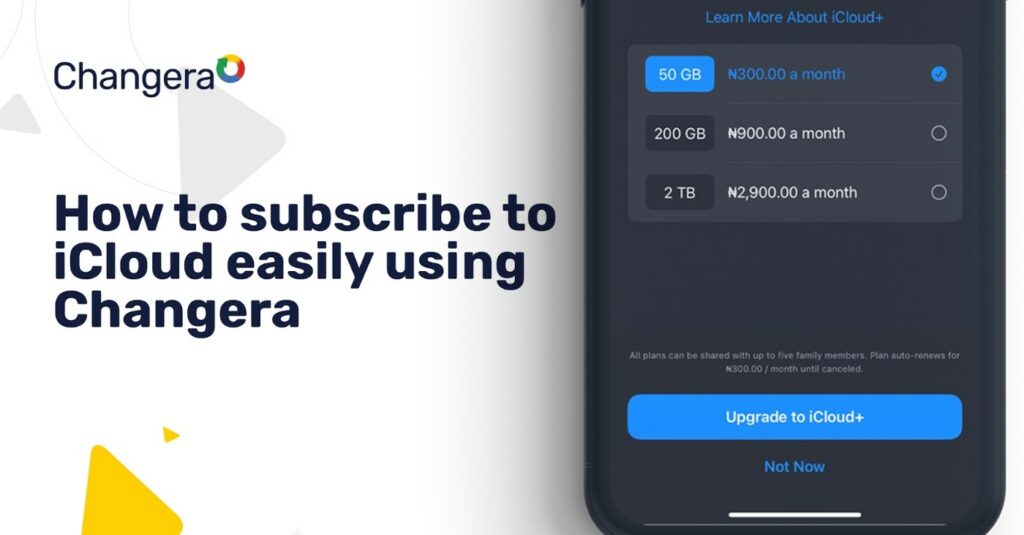 In Conclusion,
Changera is a reliable and easy-to-navigate platform that promises to solve all your financial problems.
As promised, every feature on Changera is carefully designed to give you the best financial experience! Remember, you don't need to worry about making payments on international platforms, Changera will do the job without any stress.